This week on Amish Wisdom we'll be hearing from the writing duo Lori Copeland and Virginia Smith. Their book, The Heart's Frontier, is an exciting new Amish-meets-Wild West adventure that weaves an entertaining and romantic tale by two best-selling authors.
For a chance to win a copy of The Heart's Frontier, leave a comment here. The winner will be notified via email next week.
More about the authors: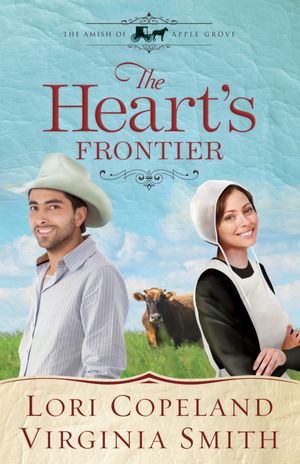 Lori Copeland is the author of more than 90 titles, both historical and contemporary fiction. With more than 3 million copies of her books in print, she has developed a loyal following among her rapidly growing fans in the inspirational market. She has been honored with the Romantic Times Reviewer's Choice Award, The Holt Medallion, and Walden Books' Best Seller award. In 2000, Lori was inducted into the Missouri Writers Hall of Fame. She lives in the beautiful Ozarks with her husband, Lance, and their three children and five grandchildren. Visit Lori's website.
Virginia Smith is the author of more than a dozen inspirational novels and more than fifty articles and short stories. An avid reader with ecclectic tastes in fiction, Ginny writes in a variety of styles, from lighthearted relationship stories to breath-snatching suspense. Visit Virginia's website.
More about The Heart's Frontier: Kansas,1881—On a trip to visit relatives, Emma Switzer's Amish family is robbed of all their possessions, leaving them destitute and stranded on the prairie. Walking into the nearest trading settlement, they pray to the Lord for someone to help. When a man lands in the dust at her feet, Emma looks down at him and thinks, The Lord might have cleaned him up first.
Luke Carson, heading up his first cattle drive, is not planning on being the answer to anyone's prayers, but it looks as though God has something else in mind for this kind and gentle man. Plain and rugged—do the two mix? And what happens when a dedicated Amish woman and a stubborn trail boss prove to be each other's match?
Return to the Amish Wisdom Show Page
Link to Article