This week on Amish Wisdom we'll be welcoming back two fiction writers to chat about their latest releases. The first half hour we'll hear from Nancy Mehl. She'll be sharing about, Unbreakable, the new book in her Mennonite series, Road to Kindgdom. We'll also hear how Nancy's feeling "inspired" by the Mennonites this spring. Then during the second half hour Jennifer Beckstrand will be joining the show. She'll be giving us the scoop on Miriam's Quilt, the third book in her Forever After in Apple Lake series, about three cousins who find love in Amish country. Fun.
Both authors are giving away copies of their books. Be sure to leave a comment here (or email ckrumm@litfusegroup.com if the comment box isn't working). Winners will be notified next week via email.
More about Nancy: Nancy Mehl lives in Wichita, Kansas, with her husband Norman and her very active puggle, Watson.
She's authored fourteen books and is currently at work on a new series for Bethany House Publishing. All of Nancy's novels have an added touch – something for your spirit as well as your soul. "I welcome the opportunity to share my faith through my writing," Nancy says. "God is number one in my life. I wouldn't be writing at all if I didn't believe that this is what He's called me to do. I hope everyone who reads my books will walk away with the most important message I can give them: God is good, and He loves you more than you can imagine. He has a good plan for your life, and there is nothing you can't overcome with His help." Readers can learn more about Nancy through her Web site: www.nancymehl.com or her blog. She is also active on Facebook.
More about Unbreakable: Gentle and unassuming, Hope Kauffman has never been one to question the traditions of her Mennonite upbringing. She quietly helps her father run Kingdom Quilts and has agreed to the betrothal he arranged for her with the devout but shy Ebbie Miller.
Despite the attempts of Hope and other Kingdom residents to maintain the status quo, changes have already begun to stir in the small Mennonite town. The handsome and charismatic Jonathon Wiese is the leader of the move to reform, while Ebbie insists Kingdom must remain true to its foundation. When Hope's safety is threatened by a mysterious outsider, she can't help but question what she's always been taught about the Mennonite tradition of nonviolence.
As it swiftly becomes apparent the threat Hope faced is only the beginning, the town that's always stood so strong finds itself divided. With tensions high and their lives endangered by an unknown enemy, will Hope and the people of Kingdom allow fear and division to break them or will they draw on the strength of the God they serve?
Nancy is also giving away a Kindle Fire and hosting a Facebook Party on March 5th. Click the button for details.
More about Jennifer: Jennifer Beckstrand is the author of three novels in the Forever After in Apple Lake series, about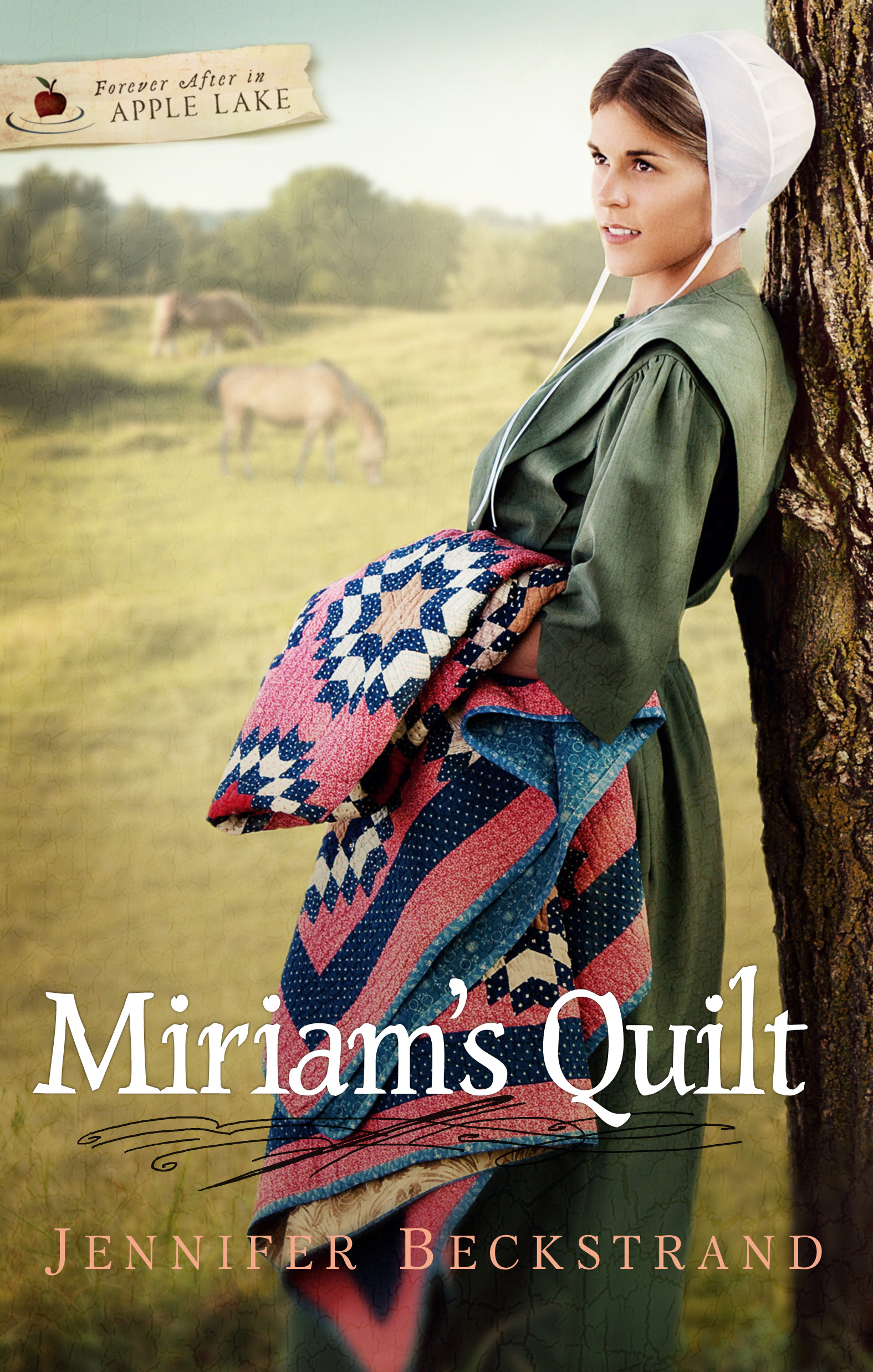 three cousins who find love in Wisconsin's Amish country. Miriam's Quilt is the third book in the series, following Kate's Song and Rebecca's Rose. Jennifer has a degree in mathematics and a background in editing. She has won two writing contests and serves as the PAN liaison in her Utah RWA chapter. She and her husband have six children and live in Utah.
Learn more about Jennifer at her website: www.jenniferbeckstrand.com.
More about Miriam's Quilt: Miriam's Quilt is currently in the top 50 Religious Fiction books on Amazon. In Miriam's Quilt, Miriam Bontrager has loved Ephraim for as long as she can remember. But when scandal rocks Miriam's family, Ephraim decides that she is not worthy of him. Heartbroken, Miriam vows to never again trust anyone with her affections. But will she surrender her heart when a man of simple faith and gentle ways shows her how to love again? Seth Lambright has always found Miriam pretty, but she's also too stuck-up to pay him any notice. That is, until she comes to his stable after Ephraim's devastating rejection. Spending time with Seth's horses gives Miriam comfort and helps her mend, but her presence nudges Seth dangerously close to falling in love. Unable to ignore the way Miriam tugs at his heart, will he risk everything to show her that there is more to love than the pain of bitter memories?
Return to the Amish Wisdom Show Page
Link to Article