Tonight's show comes at just the right time for a lot of us. It's swimsuit season and I for one dread the annual trip into the fitting room, or as I like to call it: Room of Shame. I know we have all been there. It's not just about vanity, it's about guilt. Guilt for what we are eating, for how little time we have to spend taking care of ourselves, guilt for making excuses. Tonight I am bringing a few friends on to help us (me) with that!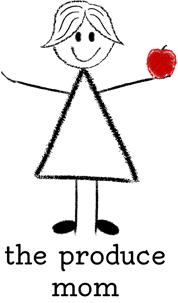 Lori would like to introduce herself and her team:
Lori Taylor, The Produce Mom
www.theproducemom.com
www.facebook.com/theproducemom
www.twitter.com/producemom
Official blog of Indianapolis Fruit Company, wife & mother of 2 boys. Alarm goes off at 4:30am & I exercise before work. It sucks. I'm still struggling with weight loss goals b/c I spend too much time with food. Even wholesome foods like produce can be difficult to keep healthy because so many of us are accustomed to cooking with oils, creams, salt, etc. I also have another vice that many foodies can empathize with... alcohol. I enjoy pairing spirits, wines & beers with my foods for a full dining experience. Another obstacle.... sleep. I can never get enough! My work life is total chaos. And I have 2 kids under the age of 4, so it's a true test of my time management skills & there simply isn't enough time.

Heather Briggeman, owner The Body Sanctuary
https://www.facebook.com/pages/The-Body-Sanctuary/138573986189673
Heather is certified in Pilates, Yoga & TRX. She owns & operates a thriving fitness center in Greenwood Indiana. Class sizes are kept at a minimum to respect Heather's dedication & passion for providing her clients with a personal weight loss & wellness program. Heather offers a wide array of classes - everything from high-intensity Boot Camp to geriatric Pilates. She really shines with making all ability levels feel welcome & encourages people to set realistic goals for themselves. It's a true honor to call her my personal trainer.
Maggie Stephon, consulting nutritionist of The Produce Mom
Maggie is a recent graduate of Purdue University & will soon be a dietician. She is the consulting nutritionist for The Produce Mom. Maggie's primary role with The Produce Mom is to offer suggestions for healthy product substitutions & helps me with my struggles to keep wholesome foods healthy while I cook. Maggie is a voice of knowledge and authority on nutrition. She is a big part of my success & again, I'm honored to work with her.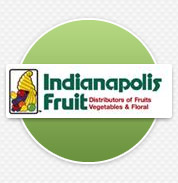 As always I want to thank my sponsor for tonight's show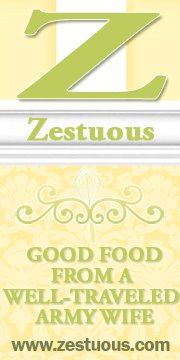 Return to the Around The Kitchen Sink Show Page
Link to Article