Thursdays 6pm Central / Fridays 10am AEST Australia
BE Institute Radio is the wonderful platform where Christine McKee, registered psychologist, published author, creator of BE by DesignTM and Director BE Institute, will expertly guide you to navigate your path to wholeness, where you realise your true goals and design how you want to BE.
On BE Institute Radio, you'll learn easy-to-apply tools, tips and strategies to break free of habits and beliefs that hold you back to create a new and better you, in whatever areas of your life you choose. You'll learn ways to get the most out of your life by being fully accountable, drawing on a combination of modern psychological tools and eastern philosophical wisdom. You'll learn to reconnect with your intuition and inner knowing to empower your own life.
Christine and her guests, both Australian and international leaders in business, energy healing, pre-natal psychology, health & fitness, self-growth, along with everyday superstars who simply live-in-the-moment and create amazing lives for themselves will share their resources, ideas, and inspirational stories each week. Christine thrives on interaction so you'll be welcome to call in and ask questions, and even have 'live' coaching so you get to experience how to BE by Design.
With her high energy, vivacious love of life and passion for working alongside others, Christine will share what she knows and show you how easy it is to BE all you can BE.

About the Host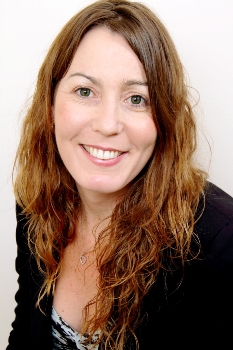 Christine McKee, a registered psychologist, is director of BE Institute, a psychology consulting and training organisation in Brisbane, Australia. She uses a combination of eastern philosophy and modern psychological techniques with her clients in the corporate, private practice, mining, government, and not-for-profit arenas. She has developed her four-phase BE by DesignTM process from the philosophy that accountability for transformation begins from within. McKee's main constructs include:
• Awareness - learning the reasons behind what we think, feel, say, and do
• Focus - identifying and setting specific intentions for progress
• Maximizing potential - recognizing opportunity in relationships and life situations
• Choices - fine-tuning your skills to make progressive decisions in the future
The process results in personal empowerment for individuals, maximising potential of leaders and their teams to achieve business excellence and conscious parenting (pre and post conception).
Christine is published author of BE by Design: How I BE Is Up to MeTM, an empowering "owner's manual for the brain" which will guide you to understand your most precious asset and how, through simple and practical strategies, you can be the best you can BE. Christine's passion is to be of service in ways to live a life filled with love, compassion, forgiveness, health, knowingness and bliss.
Christine also writes regularly for several online journals, print magazines and is a sought after speaker.