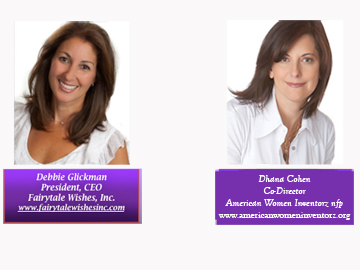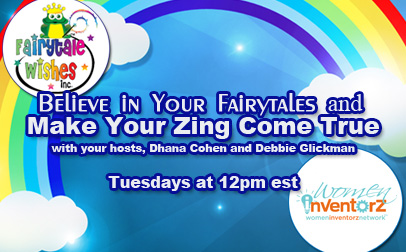 May 14th Show Information
We are so excited for today's show. Our first guest, Sally Hazelgrove is the personification of what we look for in a guest for this show! Someone who has truly made a positive difference in the world-especially here in Chicago!!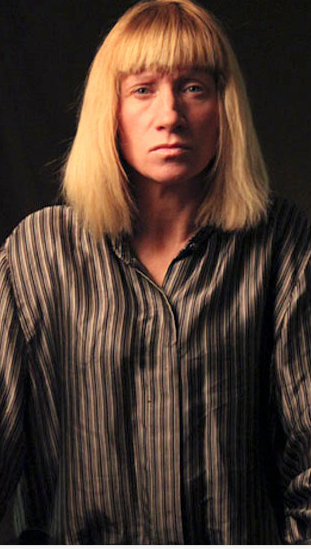 Sally started out volunteering 10 years ago at "The Evening Reporting Center", a facility that served as an alternative to detention. Sally soon became a familiar face at the courts. Known as the pregnant lady that came to testify on behalf of the boys from Englewood.

She soon had a reputation in the HOOD as someone who was "Real". Sally paid money out of her own pocket to provide job training for her boys and even allowed a few of them to stay with her and her husband when they were on house arrest.

Her commitment made an impression and the boys started opening up. The stories they shared broke her heart and she became resolved to make a difference in Englewood. She became a resource provider for DCFS, where she worked with schools to develop behavior strategies for youth at risk who were abused, suspended or a threat to others.

She quickly figured out how to change behavior in the classroom but knew that the bigger and more deadly problem was the risky behavior students were involved with in the streets. Knowing that's where the difference was really needed Sally set out to "Find A Light" that is brighter then the streets! She found that BOXING was the one sport that boys most wanted access to.

She learned to BOX and then started a "Boxing Program". The program recruits youth from the streets, and pulls in the most defiant and troublesome boys from local elementary schools. Her goal was to get them back to the life she believed GOD had originally intended for them. She named the organization "Restoring The Path"
To get involved or to donate contact Sally at shazelgrove7@gmail.com or 312-221-0289. To find out more about Restoring the Path-visit the website www.restoringthepath.org
On our 2nd half we welcome Sarah Miller Caldecott, Founder of The Power PatternsTM of Innovation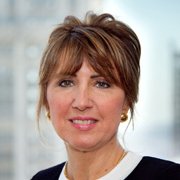 A great grandniece of Thomas Edison and his second wife Mina Miller Edison, Sarah Miller Caldicott has been surrounded by creativity and innovation throughout her life. When she was seven years old, Sarah learned of her unique relationship to her great aunt Mina Miller, and Mina's world-famous husband, Thomas Edison. Curious about why the Edison phonograph and cylindrical records in her home worked so differently from the small plastic record player that spun 45's and wax LP's, she wondered, "How did they get this way?"
Co-author of a groundbreaking book on Thomas Edison's innovation best practices, entitled Innovate Like Edison: The Success System of America's Greatest Inventor, Sarah speaks to audiences across the country, and leads executive seminars on how to embed Edison's Five Competencies of Innovation in their organizations. These competencies propelled Edison to generate a record-breaking 1,093 US patents and 1,293 international patents over 62 successive years.
Sarah also shares with leaders how they can use Edison's time-tested methods to create innovation literacy in their organizations, as well as develop corporate innovation infrastructure to propel them toward innovation success. She advises executives and business owners on how to design teams for maximum innovation impact, "re-wire" their cultures to create a 21st century innovation powerhouse, and hire collaborative employees that will thrive in an innovation-driven culture. Working with the Edison Innovation Literacy Blueprint, Sarah helps each firm build competitive advantage while also creating its own signature innovation style.
Sarah is a dynamic and award-winning speaker whose engaging style combines substantive business content with humor. Her invaluable experience offers an ideal resource for organizations seeking innovation success in today's rapidly integrating global marketplace.
A little information about our hosts: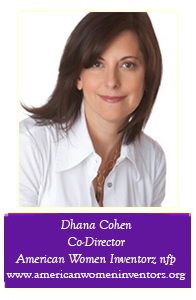 Dhana Cohen is the co-founder of www.womeninventorznetwork.com and the only non-profit for women inventorz called www.americanwomeninventorz.org Dhana has had recent appearances on FOX News Good Day Chicago, WCIU Chicago TV, Make it Better Magazine, 20/20, she contributes to Inventors Digest Magazine each month to bring a new view on women invented products. Dhana would love to help you get your product the recognition it needs with The Women Inventorz Network!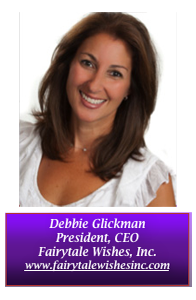 Debbie Glickman is the President and Founder of Fairytale Wishes,Inc. Fairytale Wishes manufactures an award winning line of all natural aromatherapy sprays for kids to help kids with common childhood fears and anxieties. The most rewarding part of Debbie's experience launching her company is the many letters and phone calls she gets about how her products have helped empower·children to·overcome their fears and anxiety. Find out more about her products at www.fairytalewishesinc.com·