On our show today we have an Invention Hunter and and Inventor!
Steve Greenberg is the co-host of a new show premiering this week on The Food Network called Invention Hunters. Steve is an invention enthusiast whose interest began at an early age.
Born into a family of patent filers, Steve quickly recognized the importance of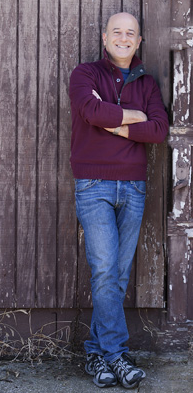 America's inventors. Addtionally, Steve is the author of Gadget Nation: A Journey Through the Eccentric World of Invention and also served three years on the board of the United Inventors Association where he hosted a 10-part educational video series on What Every Inventor Needs To Know. Aside from being a product scout,
Steve is a regular contributor to The Today Show and Dr. Oz where he demonstrates innovative new products. Steve brings his enthusiasm and extensive knowledge to Food Network's Invention Hunters to find the next great inventor and get their product onto store shelves. Check your local listings for show times or visit www.foodnetwork.com/invention-hunters/index.html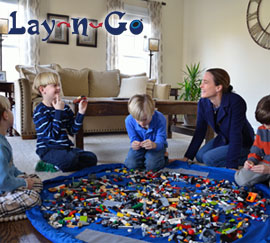 On the second half of our show we welcome Amy Fazackerley, inventor and of Lay-n-Go.
Lay-n-Go is about a Mom who loved all her kids' incredible mind building toys with small pieces but needed an easier solution to clean, contain and manage the chaos.
After years of development, and testing with her own three sons, her design and creation came tolife! She realized that Lay-n-Go could help other parents out there (that have invested - like we have - in multi-generational toys with lots of parts and pieces) to not have to cringe over "THE CRASH" any more.
With Lay-n-Go, there is no cringe because there is no CRASH!

Your kids can play for hours and cleanup in seconds!
Just featured on The Today Show's show segment "Great Must Have's for all Parents", The Lay-n-Go mission is to foster kids' creativity with smart and easy organizational solutions for families on-the-go. It should not only be fun, but it should be easy. To check out all the products at Lay-n-Go, visit the website www.layngo.com
Return to the Believe in your FairyTale Show Page
Link to Article