5/17/13
Encore, Encore!!
Replaying theNotSoSoccerMom
EVENT!!!
Special Guest Co-Host Marc Sievers!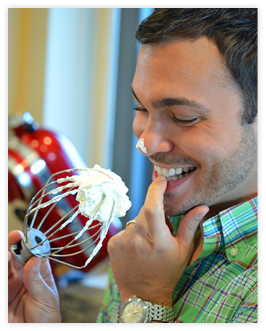 Check out Marc's latest vlog
Marc J. Sievers is an entertaining expert, elevated home cook, and author of the renownedEntertaining with Love cookbook and entertaining guide, and winner of Bobby's Dinner Battle: Battle Chicago on Food Network. As co-founder and Creative Director at Marc-Ryan & Co., Marc is constantly hard at work developing new, useful, and inspired cooking and entertaining content for his readers and clientele.
Marc's highly accomplished years of experience across high-end retail, style, and food and entertaining have enabled him to create and curate truly easy, chic, flavorful, and accessible kitchen and entertaining know-how for his clientele. With his career spanning Boston, New York City, Las Vegas, Seattle, and Chicago, Marc has dedicated himself to perfecting and sharing his vision of everyday living with style!
In 1999 Marc accepted a position at Saks Fifth Avenue, while simultaneously managing a small interior design business, both based in Boston. He quickly learned that his philosophy for styling a client was tapped into a much larger sense of entertaining and an inspired vision for planning and styling small events. His clients saw this as well. During this time Marc's passion for entertaining, and everything connected to it, became a major influence in shaping how Marc thought about and approached his work.
In 2003 Marc joined Stewart Weitzman at their flagship store on Madison Avenue in New York. He quickly became a top-ranked associate and began working closely with the main showroom and public relations department, exposing him to an elite group of clients and celebrities. This further shaped his appreciation and drive for excellence in client service, as well as his attention to the details of well-styled events and soirées.
Throughout his time in New York Marc would lend his eye to neighborhood boutiques for merchandising assistance, help style friends for social and public events, and plan intimate dinner parties and tablescapes for some of the crème de la crème of the city. He always maintained the integrity of his clients' vision while incorporating his own expertise and entertaining philosophy.
Having always wanted to own his own boutique, in 2006 Marc opened his visionary Las Vegas-based luxury pet boutique and portrait studio to great fanfare and success. Marc's firm attended to the cute and cuddly at major hotel brands on the world-famous Las Vegas Strip, their celebrity guests and entertainers, as well as CEO's and fabulous owners everywhere with discerning taste.
Throughout his career, Marc's vision for style, cuisine, and entertaining has touched every aspect of his work. Clients took notice and asked for suggestions, referrals, recommendations, and personal services. Marc found he loved bringing it all together for his clients. They saw and appreciated the end result of Marc's talent.
Together with Ryan, his husband-to-be (at the time), Marc began to conceptualize a new business venture in 2010 that would harness the essence of his years of expertise and channel his talent to a broader audience. The duo developed Marc-Ryan & Co. as a publishing, media, and services company that produces and delivers original know-how, expertise, and content aimed to inform, encourage, and inspire elevated home cooking, entertaining, and life-styling. In 2011 Marc and Ryan established fabulous Chicago as their home and headquarters. In 2012, just one year after taking Chicago by storm, Marc and Ryan competed as a team on Bobby's Dinner Battle on Food Network and won the title of Best Home Cooks - Chicago IL
Meet Our Guests-
Canadian Cowboy Doug Briney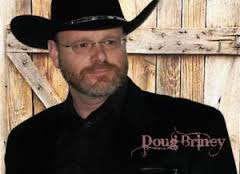 When you think of cowboys and country music, the cold climate and frozen tundra of Alaska might just be the last place on earth that you would think of. But, the northern-most state in America is right where up-and-coming country artist, Doug Briney's career is heating up. With nominations for Most Promising New Artist at the 2012 ICMA awards and Indie Artist of the Year at the 2013 Southern Star Awards, this God-fearing road warrior with the warm baritone voice and love for all things southern, might just be the original Northern Cowboy.

With the March 2012 release of "It's All Country," Doug is showcasing his signature sound, which he cultivated from years of touring camps, churches and conferences across the US. "We even played in an airport once, to impress a pretty girl for one of the band members," he says with a laugh. Blending traditional influences from country music's past, like Lee Greenwood, Gatlin Brothers and Kenny Rogers, with modern contemporaries like Toby Keith and Trace Adkins, Doug has created an original, honest and authentic sound that is all his own. "It's All Country" is a timeless collection of well-known country classics from recent memory ("Bleed Red", "Voices", "Ol' Red") alongside heart-warming and inspiring new tracks, such as the title track and first single, "More Than Just a Farm."

"More Than Just a Farm" was written by fellow ICMA member, Pat Kelley and Ed Leavitt, and it tells the true-to-life story about growing up and learning life's lessons, set against the backdrop of a working farm. "When I was selecting songs for this project, I must have listened to hundreds, looking for just the right ones. I wanted songs that, not only spoke to me on a personal level, but would also be very relatable to country music fans everywhere," says Doug. With his first single, he has done just that. Sure to strike a chord with listeners around the world, the track is already receiving international airplay on more than 300 stations, and it is currently in the Top 10 of two independent music charts (#1 CMG Radio Network, #10 Independent Music Network.) A music video for the track has been released, and debuted at #1 on the OnlyLyrics.com Music Video chart, where it has remained for over a month. The video has also been added to the playlist of Country Music Channel (CMCTV,) a popular internet video channel.

In May, Doug made his television commercial debut, playing a dynamite fishing hillbilly, in a spot for Alaska's KTUU TV, to promote their fishing report. In late July, Doug will embark on his "Let's Get Ridin' Motorcycle Tour" that will take him from his home in Alaska to Yorba Linda, California. This ride will coincide with the official release of his second single, the Kelley-penned, "It's All Country," which is already gaining indie airplay and chart action (#27 CMG.)


Still think a country singer can't come from Alaska? Just ask this Northern Cowboy: "I have come to know and love the Cowboy Lifestyle through country music…And, it is who I am now, who I have been, and who I will always be."
Actor Alan Braunstein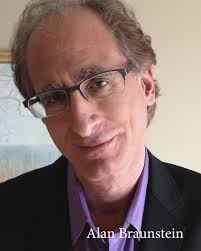 Get Back will be at Manhattan Repertory Theatre
as part of their Spring One-Act Competition


May 20 - May 24

at 6:30.
(First run, could be more performances if we advance)

Written by Alan Braunstein
Directed by Tom Carrozza
Featuring: Alan Braunstein, Bianca Soto, Meghan Ginley


When self-centered, opportunistic businessman Jack Becker unexpectedly
chokes to death on rad

icchio

at a restaurant, he finds himself in hell with a for

ceful,
female Satan who shows him no mercy. Despite his best attempts at seduc

ing,
bribing and pleading with her, he's forced to own up to the time he's spent ignoring his

family
and

cheating on his wife. But even after Jack receives his last chance at redemption,
Tickets are $20 GA
Please reference show date and number of tickets.
NotSoSoccerMom's
Beauty Tip
I cheat. Yes, you've heard me talk passionately about my lash extensions (once lashed by Alicia, seen above, even) but I do cheat. The way they adhere extensions is to your natural growth so I apply a little lash growth stimulator every now and again to amp up the natural lashes the extensions can be applied to...
I suggest Blinc Dramatic Lash Enhancer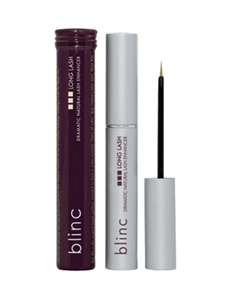 Check it out at http://www.beautysak.com