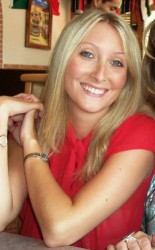 Stacy Green Foster
Home Licensing Social Worker
336-683-8035
Stacey Green grew up in Thomasville, NC. She attended the University of NC Wilmington, graduating in 2005 with a Bachelor's of Social Work. While working at the New Hanover Department of Social Services she found her passion for working with foster families. She knew that she wanted to become a licensing worker. She held onto that passion as she began her career with Randolph County Department of Social services in 2005 in Child Protection, Investigation, and Treatment. She achieved her dream of working with foster families in October 2008 when she was transferred to the Foster Home Licensing Team.
Cortney Willis
Cortney is an energetic and focused young lady. She grew up in the Archdale area and graduated from high school in June of 2009. She came into foster care at the age of 17. She has had two placements and is currently living in a pre-adoptive home. Her current family plans to do adopt Cortney as an adult when she completes college.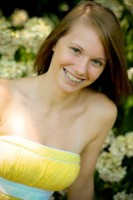 She is currently attending the University of NC Greensboro and is studying psychology. She has great plans for her life. Cortney is passionate about working with kids and she feels due to her own personal experience in foster care, she would have a lot to offer. Cortney says, "I would like to use my bachelor's degree to do social work then go to graduate school after a couple years working as a social worker in child welfare. I feel like I can be part of something and make a difference in someone's life like all the social workers I know have done for me." She also aspires to get her graduate degree and one day work as a licensed clinician.
Return to the Second Chances Show Page
Link to Article