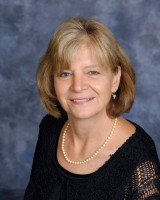 Naomi Stutzman
Growing up with an Amish background, Naomi experienced "shunning" first-hand and saw the devastating effects of leaving this close-knit community. After sharing her powerful story at speaking engagements for over 16 years, Naomi finally responds to the ongoing pleas to write a book. Naomi and her husband of 40 years live in Twinsburg, Ohio. They have four children and ten grandchildren.
"A Basketful of Broken Dishes" -
Published by AMBASSADOR INTERNATIONAL September 2011
This true story demonstrates God's faithfulness to an Amish couple. Simon's refusal to submit to the Amish rules stresses their marriage. The bishops demand that Susan, his wife, must obey the rules she promised to keep and to shun her rebel husband. Who was she to obey, God or man? Together they become a perfect team to set their family free from the bondage of "religion". The story is told by their daughter, Naomi, born to them after they leave this close-knit community. These heartbreaking and joyous stories are life-changing and proclaim the mighty truth that God continues to care for and work in the lives of the simple, the wounded, and the brokenhearted. Naomi shares how she came to see the rich, deep, powerful beauty and value in the "silent years" of her mother's life, who courageously lived a broken life for the sake of her divine inheritance, hidden in her earthly inheritance, a basket full of broken dishes.
http://www.facebook.com/Link2Naomi
http://www.naomimulletstutzman.com/
Return to the Second Chances Show Page
Link to Article