Cheryl Lackey
Department of Social Service
Adult Protective Services and Guardianship
683-8000
Cheryl Lackey graduated from UNC-Greensboro with a Bachelor of Science in Social Work. She started working for Randolph County DSS in 1995 in Child Protection for a year and then moved to Adult Services. She has been working with disabled and elder adults since that time in Adult Protective Services and Guardianship. Cheryl states she enjoys working with disabled adults and is currently getting certified in options counseling.
Cheryl has lived in Asheboro since 1968. Her parents were foster parents for Randolph County for 18 years. She and her husband have 8 children ranging from 19 years old to 30 years old. They have 6 granddaughters and two grand babies on the way. Cheryl loves to go camping with her family and they try to camp as much as possible. They love being around their grandchildren and doing things with them.
Have you ever been the caregiver for an aging parent or grandparent? It is a draining and difficult undertaking. The stress of being a caregiver while you are still working, taking care of your family, and trying to find time for your own self care. This stress can become unmanageable. The consequences are tragic for everyone concerned!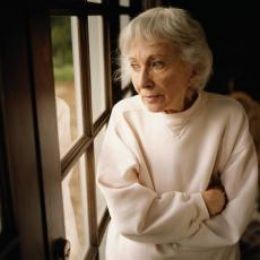 Tonight's show is about our mothers, fathers, grandparents, and the elders in our community. The choice to value them is ours, but do we really? Cheryl Lackey from Department of Social Services will discuss elder abuse. It is more common than you think.
http://cluense.hubpages.com/hub/Elder_Abuse#
Return to the Second Chances Show Page
Link to Article