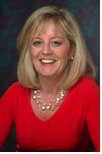 Chrissy Carew is an Author, TV Host and Master Certified Personal and Business Coach.
She coaches high integrity professional football players to maximize performance on and off the field. She also works with trailblazers who have an indomitable will and are relentless in their pursuit of elevating the world to awe-inspiring heights. She inspires her clients to reach for the ultimate state of human fulfillment by wholeheartedly embracing their gifts and ferociously sharing them with others.
Chrissy hosts a weekly Insightful PlayerTM TV show on www.minglemediatv.com
She is the author of Insightful PlayerTM, NFL players lead a bold movement of hope to inspire youth!
Coach Carew is also the founder of Insightful Player, LLC. She founded this initiative in April 2010 with a vision of providing an answer to a crucial worldwide calling for messages of hope that provoke positive action. The Insightful PlayerTM team members are current and former NFL players who believed in themselves and relentlessly pursued their most far-reaching dreams, which resulted in a career in the National Football League.
The website,www.insightfulplayer.com, features 33 inspirational stories of players who overcame great obstacles and hardships to become not just fine athletes but extraordinary individuals that serve as an inspiration to us all.
The growth of Insightful PlayerTM is not the only accomplishment for Carew. She is one of three coaches to be inducted in the inaugural Hall of Fame by the International Coach Federation/New England.
Return to the The Leah Jantzen Show Show Page
Link to Article