It's a full hour of Woo-Hoo! I wil be joined by Lisa Steadman, Chief Woo-Hoo Woman who will be helping me to welcome two new hosts to the Woo-Hoo Radio network (see below) and will be sharing all the inside scoop of Woo-Hoot Weekend in October. I went last year and it was life-changing. Tune in for that, in and of itself!
However, the lovely Jennifer Duchene, Speaker, Lifestyle Couturist, founder of the Polite Women's Guide & Recovery Program, Interior Designer, Radio Host of Le Chic Speak, a Polite Woman's Guide to Self Expression, and Bestselling author of Le Chic Cocoon, coaches Exhausted People Pleasers to ask for what they want, by creating healthy boundaries without guilt so that they can give joyfully, feel confident, strong, and authentic, and find the Power in Polte will be stopping in to tell us about her show which debuts immediately after mine.
Jennifer has been named in the Top 20 Interior Design Firms by San Jose Business Journal, she has also been featured in Home Builders Magazine and on The Ed Tyll Show. To learn more about how you can transform your Polite Woman and create your own Sacred Space visit her at www.JenniferDuchene.com
Then, Francesca Escoto-Zavala will be joining us to talk about her new show, Living Latina, which debuts at 9pm EST on Wednesdays. Latina Living with Francesca Escoto is the Woohoo Radio Network's show dedicated to exploring what it means to be Latina and will dig deep into the Latina heritage. Living Latina is about living, first and foremost, and living as a Latina.
Join the fun (and often funny) conversation about the intersections of religion, politics, culture, and career as they impact the emerging Latina identity.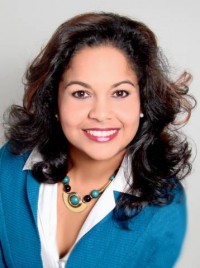 Join us for this fabulous show, filled with great info and the introduction of The Woo Hoo Radio Network's newest hosts!
Return to the The Social Networking NewsHour Show Page
Link to Article