Join me this week when I speak with the power-duo Linda Murphrey and Kate Sexton - co-founders of Fearless Women Rising, Training That Takes the Fear Out of Sales and Marketing. This is a different kind of networking because it's not really networking, it's education and information in a formal way with women who are like-minded.
Linda's company, Coaching the Best You, offers one-on-one Life Coaching to address issues of a more personal nature, as well as one-on-one Business coaching for various sales techniques. Her clients' personal and professional lives are often intertwined, and Linda is experienced in simultaneously coaching both. Linda is also a speaker and was recently featured as a speaker for TEDx in Ojai, CA. She also speaks at corporate meetings and conventions.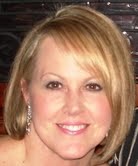 Kate has many years experience in the arts and her career spans 40 years of involvement in exciting industries raging from rock and roll to art and theatre. She is the creator of the Pacific Institute of Professional Writing whose goal is to promote the skills and standards of professional writing. Kate conducts workshops and trainings for writers.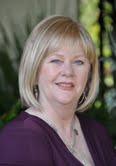 Return to the The Social Networking NewsHour Show Page
Link to Article