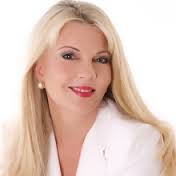 Lee Milteer is one Unstoppable Woman, but like many of my guests, she was not born with a silver spoon in her mouth. In fact, she was born on a farm in a podunk town pop.60 to two dysfuntional parents, one a raging alcoholic, who was physically abusive and the other, an emotional abusive who withheld love because she didn't knwo any different.
Despite her circumstances, or maybe as Lee says because of them, she not only had a driving force to get away from the farm, but those early years brought her in touch with the metaphysical world. Lee had a relationship with her Grandmother, she just didn't know that Grandma was dead!
Fast forward to Today. Lee Milteer is an internationally known and celebrated Enterpreneur, visionary, Best Selling author of 11 books, Shaman, Reiki Healer and Award Winning Speaker, Tv personality and Intuitive Business mentor.

Lee advises over 250,000 people worldwide through her Millionaire Smarts Coaching program and Peak Performers. She also has helped over a million folks through her Lee Milteer Career Development Strategists.
Lee runs the Lee Milteer School of Wisdom, a Mystery school and has taught the metaphysical arts as well as learned them from the best.
During the show, Lee has graciously gifted for FREE to my listeners, a 5 DVD online package ( regularly costs $97.00) that explains each of the 5 types of energies we deal with, including physical, emotional, mental, financial, and spiritual. Go to www.fivetypesofenergy.com
Return to the Mission Unstoppable Podcast Page