I had the pleasure of hosting author Melissa Burch at my home prior to our interview. I can say she is truly a sweet and lovely lady.
Memoir writing is an awesome experience, a chance to weave the threads of your life and create a tapestry, that can show you from whence you came, your journey and travels, the highs and lows, and then, how you came to be where you are now.
Melissa Burch, is a best selling author, filmmaker, spiritual seeker whose latest book, her memoirs, Titled " My Journey Through War and Peace: Explorations of a Young Filmmaker, Feminist and Spiritual Seeker" is an adventurous spiritual memoir about a woman in her twenties who seeks self-discovery and connection to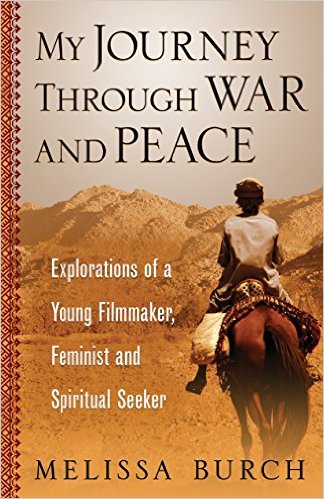 something greater in the midst of danger in Afghanistan during the Soviet invasion and in the Soviet Union during the Cold War. its fascinating to read her story but it's also interesting to watch her evolution from a young overweight girl who felt unloved to a grounded spiritually centred woman is striking.
Melissa is also the author of Four Methods of Journal Writing: Finding Yourself Through Memoir, if you would like to try your own hand at it.. its a best seller on Amazon.
Return to the Mission Unstoppable Podcast Page