On February 17th 2016, Mr. George Mathew was honoured with 'The Robert and JoAnn Bendetson Award for Public Diplomacy' fromTufts University Institute for Global Leadership.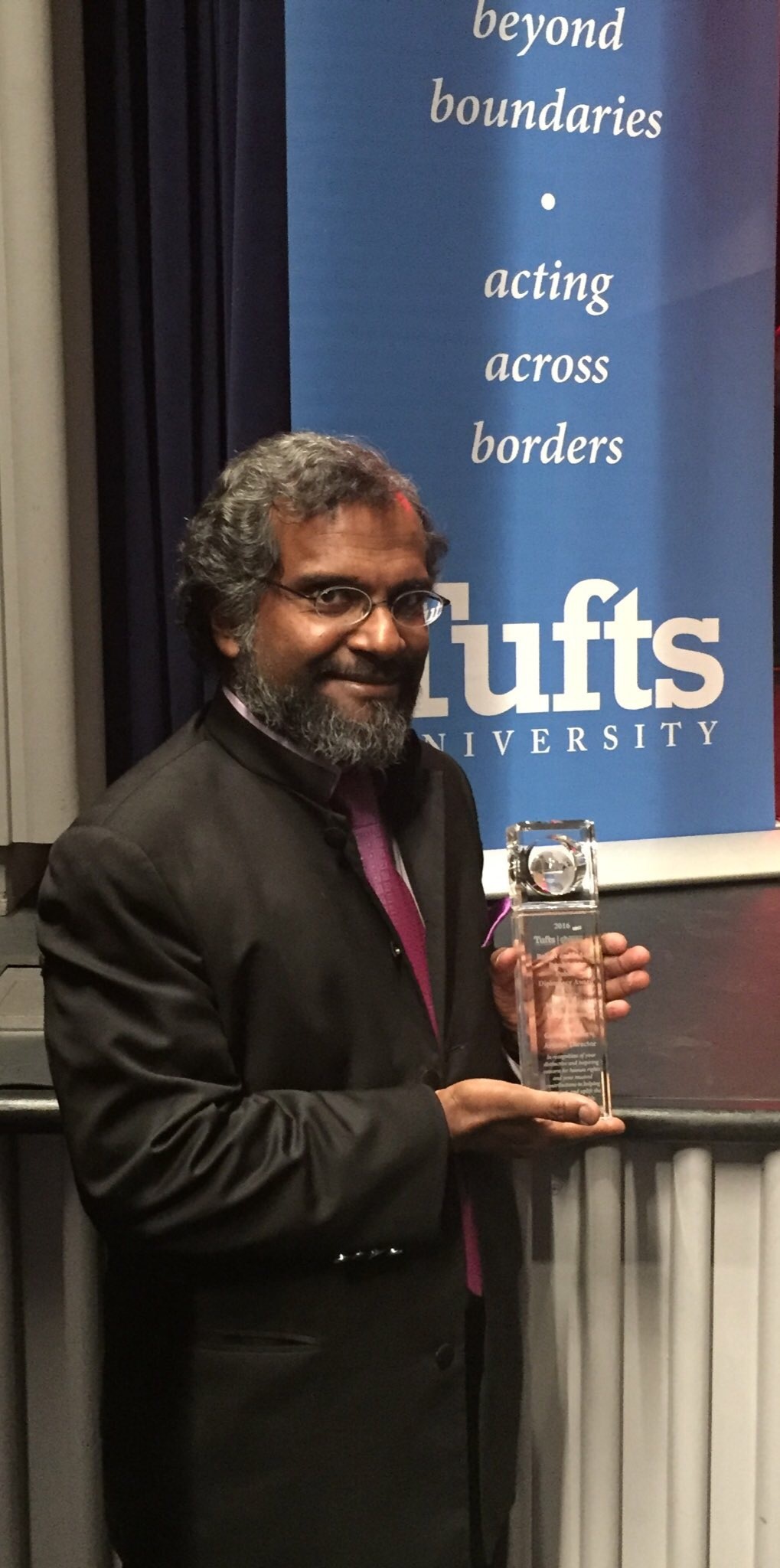 Carnegie Hall Series of Humanitarian Concerts
The Institute for Global Leadership established the Robert and JoAnn Bendetson Award for Public Diplomacy in the aftermath of the Institute's "Iraq: Moving Forward" - a three-year effort to create the potential for a non-sectarian Iraq after Saddam Hussein's fall. The award was created to "recognize public officials, intellectuals, and activists who have distinguished themselves in their efforts to bring about reconciliation and to redress inequities and iniquities in the world."
The award citation reads "The Robert and JoAnn Bendetson Public Diplomacy Award is presented to Music for Life International and George Mathew, Artistic Director, in recognition of your distinctive and inspiring concern for human rights and your musical contributions in helping to protect and uplift the world's vulnerable populations."
IGL Founder and Director Sherman Teichman added, "Music For Life International, under the inspired direction of George Mathew, has not only lifted our spirits, but has galvanized action to empower distressed communities. George melds great artistic sensibility with indomitable passion and tenacity to help people in need"!
George Mathew founded Music for Life International in October, 2008 in NYC, as a registered 501(c)(3) organization dedicated to creating social transformation through music.
Now in it's 8th year, MFLI has brought together some of the worlds most distinguished musicians from major international orchestras and other ensembles including the New York Philharmonic, Berlin Philharmonic, MET Orchestra, The Philadelphia Orchestra, Boston Symphony, Minnesota Orchestra, St. Louis Symphony, Buffalo Philharmonic as well as artists from the Emerson, Mendelssohn and Guarneri String Quartets and Metropolitan Opera and more.
To date, he has performed 6 Global Humanitarian Concerts:
1.
Ludwig van Beethoven
Ninth Symphony
For the Survivors of the October 2005 Pakistan Earthquake
January 23, 2006
Carnegie Hall
2.
Giuseppe VerdiRequiem

For the Victims of the Darfur Conflict

January 22, 2007

3.Gustav Mahler
Third Symphony
For Pediatric AIDS and the Prevention of Mother-to-Child Transmission of HIV Worldwide
January 12, 2009
4.Beethoven for the Indus Valley

Ludwig van Beethoven
Ninth Symphony
A Concert for Life and Renewal in Pakistan After the 2010 Flood
January 31, 2011
5.Dmitri Shostakovich
Seventh Symphony in C Major, Opus 60 "Leningrad"
January 13, 2014
www.childrenofsyria.org
Nikolai Rimsky-Korsakov, Scheherazade
Maurice Ravel, Shéhérazade
End Violence Against Woman
October 19, 2015
Return to the Mission Unstoppable Podcast Page