This is going to be a jam packed show! We'll be kicking it off with some great strategies for feeling better before we hop into our discussion about how amazing women are and then wrap everything up in Christmas Corner with a discussion on "What's your WHY?"

Guest: Shelly Rachanow, author of 2 books, If Women Ran the World Sh*t Would Get Done and What Would You Do if YOU Ran the World? will be joining us for a sassy look at how amazing women are and how we can protect our greatest asset. Let's face it ladies, you do run the world, your world, and it's time to take credit and to take care so you can shape it the way you want.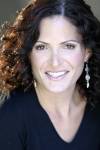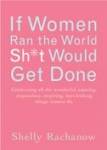 Shelly Rachanow comes from a long line of butt-kicking women. She is a graduate of The George Washington University and Emory University School of Law. Her first book, If Women Ran the World, Sh*t Would Get Done, is now on a sixth printing and now available in Korean. Her second book, What Would You Do If YOU Ran the World?, a guidebook for inspiration and action filled with everyday ideas from women who want to make the world a better place, was released in February 2009 and has received reviews from the Sierra Club, Body+Soul Magazine, Library Journal (starred review), and more You can read Shelly's interviews with women around the world who are doing amazing things at www.ifwomenrantheworld.blogspot.com and learn more about her books at www.ifwomenrantheworld.com.
Return to the Heart Filled Holidays Show Page
Link to Article