This week we're doing a variety show. We'll be covering different topics including amazement, disappointment, beauty and change. We'll also go in depth with the topic of 'getting what you want out of your holidays'. We'll be taking a close look at our heart's desire and some of the ways we can attain that.
Included in this episode is the reading of a note by Vivienne McNeny, host of The Sociable Homeschooler radio show, who shares the story of visiting her parents and what she did when things weren't going the way she expected.
Join us for a full hour with Sandy Fowler as she explores this potpourri of ideas and options on this week's Heart Filled Holidays show.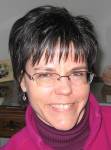 Return to the Heart Filled Holidays Show Page
Link to Article