Click Here to download podcast and Click Here to download off iTunes on our HFH page.
---
Today is a full hour of tips, tricks and info. It'll just be you and me and we're covering De-cluttering the Kitchen, Secrets to Planning a Last Minute Celebration, Working Mom Solutions for Emergency Childcare, Cold and Flu Tips, Taking the Stress Out of Meal Planning, Elf on the Shelf and more. Listen in for one of my Simple Strategies as well as fresh ideas and timely solutions to everyday concerns.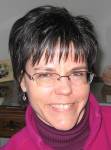 Sandy Fowler is passionate about de-stressing lives. From the tips she shares on her radio show to the activities in her new book, Sandy is always focused on helping women weed out stress and create more joy. She has experienced the transformation from being a worn out wife, mom, and business owner, running every day like a gerbil on a wheel and going to bed with a to-do list as long as her arm and a guilt trip the size of the state of Michigan to living an exciting life filled with time with her family and the things she enjoys most.
She's the author of Beyond Eggnog and Mistletoe: Creating a Stress Free Holiday Season You'll Love, a contributing author to Living the Life of My Dreams, a co-creator of The Keys to Getting What You Want: 4 Little Known Communication Secrets, and the creator of the Calendar Magic coaching program. She's the host of the weekly radio show Heart Filled Holidays which can be heard anywhere there is internet access.
She has been quoted on Lifetimemoms.com and SheKnows.com, featured in a cover story in the Detroit Free Press Twist Magazine, published in Mompreneur magazine and the Clarkston News as well as numerous on-line newsletters and publications, and featured as an expert on The Michigan Women's Marketplace.
When she isn't speaking to or coaching women, Sandy enjoys being with family and friends. She especially loves to spend time with her husband and their two daughters camping, hiking, playing games, reading or wandering the beach where their dog can romp and run.
For more resources and information about Sandy Fowler visit Sandy's website at http://sandyfowler.com
Return to the Heart Filled Holidays Show Page
Link to Article