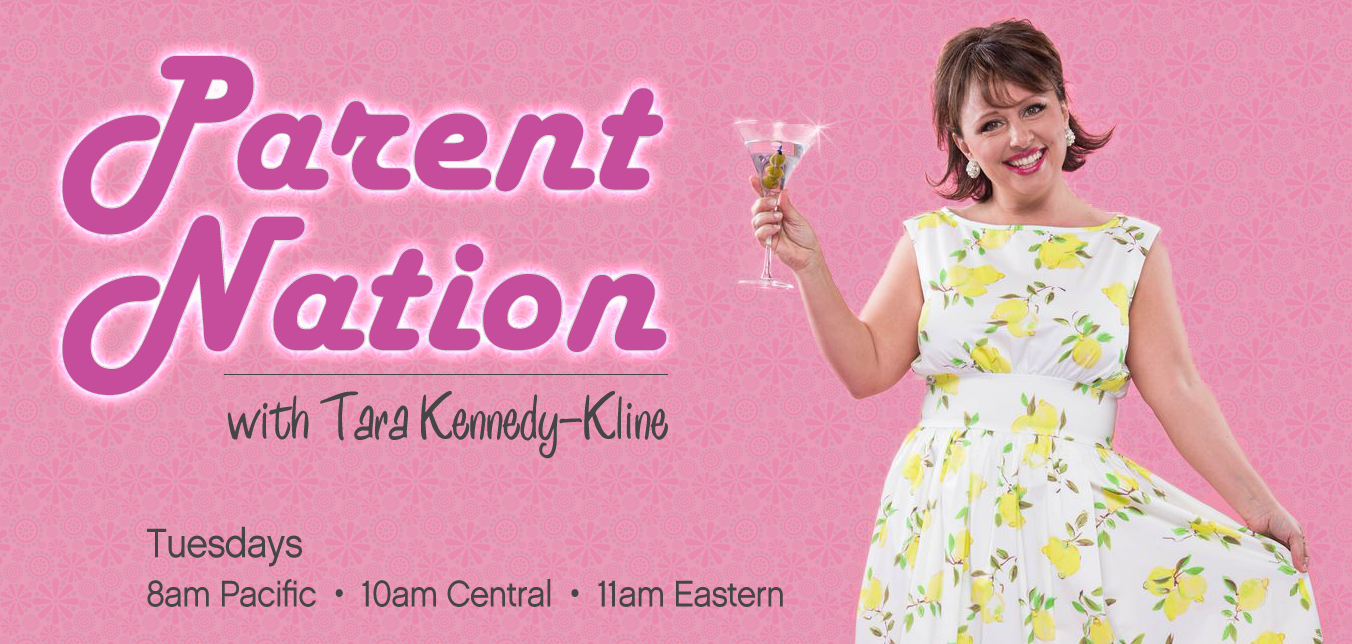 Parent Nation, this ain't your mama's parenting show!
Each and every week, Tara tackles all the latest hot button and pop culture issues facing parents and kids. She also dishes up filter-free conversations with her fellow mom friends (you know you want to listen), and introduces you to guests whose take on all things parenting just might make you spit out your drink - or raise a glass in their honor.
Join me today for tons of fabulous FUN!
Girl Chat with Lisa Steadman and Amy Wright
Top Shelf Gossip with Karri -Leigh

Screen Time with Daniela Desiderio discussing Summertime Bullying
So pull up a chair, shake up a cocktail, and kick up your heels while you tune in to the refreshingly real talk about what it takes to be a functional - and fun - parent in today's wild world of raising kids.
Call in to join the conversation 866-404-6519
Return to the Parent Nation Show Page
Link to Article