Imagine you're taking a cross country flight, sitting at banquet table, or sharing a cart for a round of golf, and you find out the person sitting next to you is the CEO of a multi-million-dollar company. Now's your chance. What questions do you want to ask? What golden nuggets and insights are you looking for to take your career or business to the next level? That's what you'll find when you join Howard Fox, Wednesdays at 11 a.m. ET for CEO Spotlight Radio.
Howard's guests are individuals who have attained the pinnacle of success. They're CEO's. They've built companies, inspired and led teams, and are making a difference in their industry and community. We'll discuss about how they keep stretching their learning edge and continue to challenge and enable their teams for success. Consider this to be your 60 minutes of coaching and mentoring every week!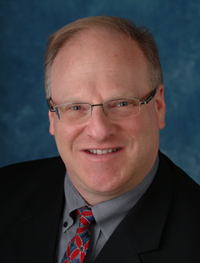 Leadership Coach, Howard Fox specializes in helping Business Owners, Leaders, and Managers improve performance and profits. He inspires his clients to invigorate their management and leadership behaviors to model, inspire, challenge, enable, and encourage others. Howard's coaching work is focused on developing better leaders throughout the organizations around the world.
Howard is a member of the International Coach Federation, the European Mentoring and Coaching Council, the Association for Psychological Type International, the Institute for Social and Emotional Intelligence, and the Boss Whispering Institute. He is an Authorized Wiley Partner and facilitator of the Everything DiSC, The Leadership Challenge, and the Five Behavior of a Cohesive Team Instrument.
Howard is passionate about living life to the fullest, and incorporating food, travel, and photography into his daily routine whenever possible.