Recently the FDA approved a new study that would allow researchers to inject children with stem cells from their own stored cord blood for the purpose of finding..... a cure for Autism. Yes...a cure. Seem far-fetched? A little too good to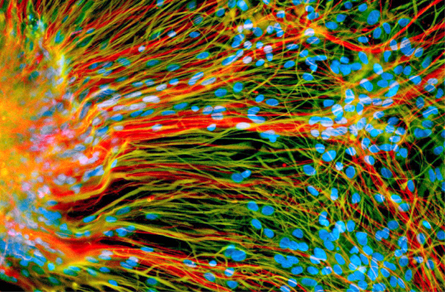 be true? Maybe...maybe not. The decision to do the study came about after a child with cerebral palsy was injected with stem cells from their own cord blood and made a miraculous recovery. Could it prove the same results with Autism? Researchers have suggested we could know very soon. But is this the first time anyone has tried stem cells for Autism? No. Apparently a small group of parents have been quietly going about this for some time. Tabitha is one of those parents.
Earlier this year, in an effort to "leave no stone unturned", Tabitha and her husband accessed some of their child's cord blood and stem cells given to their daughter via IV. Tabitha will join us today on Everyday Autism Miracles to tell us about their decision, the process, her daughter's status and why the question of stem cells for Autism may not seem like a wish and a prayer. Have questions? Call 877.864.4869.
Return to the Everyday Autism Miracles Show Page
Link to Article