Nationally syndicated Radio Host and Lifestyle Expert and owner of Quality for Life Coaching, Linzi Levinson exposes the forbidden each week; She will reveal edgy, controversial, and intimate truths that inspire and ignite you to live your passionate and authentic lifestyle.
Life Coach, Relationship Counselor, Sexuality Educator, Conflict Resolutionist and Mediator, Business Consultant and Coach, Business Strategist
• M.A. - Master's Degree in Counseling Psychology
• Life Coach
• Certified Relationship Counselor
• Sexuality and Intimacy Educator
• Syndicated Radio Host and Lifestyle Expert
• Certified Conflict Resolutionist and Mediator
• Business Coach, Consultant, and Executive Strategist
• Divorce Advocate, and Evangelist for pre-present-post ways to stay OUT OF COURT
• Creative Architect of Customizable High Self-Esteem Divorce Strategies
• Contributing Author
• Half-way to completion of PhD in Psychology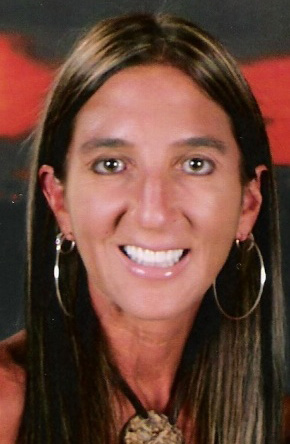 Linzi enjoys a successful Relationship Counseling Practice as well as a Comprehensive Life Coaching Practice which she manages in addition to her Radio Shows "Illuminating Now! Linzi's Life Secrets", and "Linzi Life Radio".

Linzi has a Master's Degree in Counseling Psychology - specialization in Transpersonal Psychology, she is a CERTIFIED RELATIONSHIP SPECIALIST acknowledged by the American Psychotherapy Association, and certified in conflict resolution and mediation, awarded at Pepperdine School of Law. She is also certified through the National Institute of Health - Protecting Human Rights through the process of Psychological Research, Testing and Analysis. She has well over 10,000 hours dedicated as an MFTI and a Life Coach, and has built her Private Practice Coaching clientele up through the past decade.

Linzi holds certifications in Conflict Resolution and Mediation from Pepperdine Law with a Divorce Court Specialization. Linzi has a specialization is sexuality and works endlessly advocating sexual health and wellness. She is passionate about helping anyone going through divorce (pre/presemt/post) to learn creative ways to stay out of court, ways to deal with what to really expect in a courtroom, and to advise extensively on how to truly preserve a child's self-esteem through this porocess. It is not something that is automatic, so Linzi is there to teach and hold your hand every step of the way.Linzi is also the "Relationship-Coach-On-Call at New York's #1 am Radio Talk Station (syndicated iHeart Radio) WOR710, and is interviewed monthly by CYACYL.com; Linzi is a writing contributor there as well. Linzi is also writing contributor to the top magazine www.DigitalRomanceInc.com. She is also certified as a Franchise Broker, and Business Consultant, Coach and has spoken on Enneagram Panels and workshops for years. Linzi was awarded Dublin, California's Master Counselor, Coach and Certified Relationship Specialist in 2014.

She has passionately accomplished the half way completion mark of a PhD program, while maintaining a 4.0. Linzi loves meeting with her clients locally in Dublin, CA, as well as phone sessions and SKYPE sessions.