There have been numerous sermons and books and movies on the Book of Revelation, all of which have been taken out of context and distorted to meet man's desires. There are very few in-depth sermons preached from the original Greek text and placed within it's proper place and time (70 AD).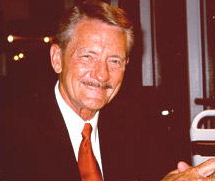 Rev. John C. Martin III is a graduate from Reformed Theological Seminary (Jackson, Miss.) He is the pastor of Community Presbyterian Church in Tyler, TX. Email with comments or questions: john@johncmartin.com
Pastor Martin has spent eight years prior to the Revelation series preaching exegetically through the Book of Matthew. Currently there are four books that have been published, with future plans to publish a six to seven volume complete series.
Abomination of Desolation; The Beatitudes and the Lord's Prayer;
Jesus on Divorce; and The Sermon on the Mount
We are pleased to announce that Rev. Martin now has his first three of seven volumes published on the complete Sermonic Exposition of the book of Matthew! Volume 4 is in the process of being published.