I hope your family is enjoying your best Christmas ever this year. Families need fun like hearts need music. Yet we often underrate fun. Why? Because many folks don't realize fun can be a spiritual discipline.
Fun sounds spontaneous. But fun people know the self-sacrifice associated with creating joyous memories for others. (For ways a musically-challenged mommy can inspire music loving children, click here.)
For today's blog, I picked a story for you from my next book, Marriage Conversations: From Coexisting to Cherished, Best Christmas Ever.
My dad was a master fun-creator. His leadership in the dynamics of fun caused spontaneous combustion in our family, igniting fellowship in our lives. In one perfect example, Dad gave our family a beautiful Christmas surprise gift when I was in high school.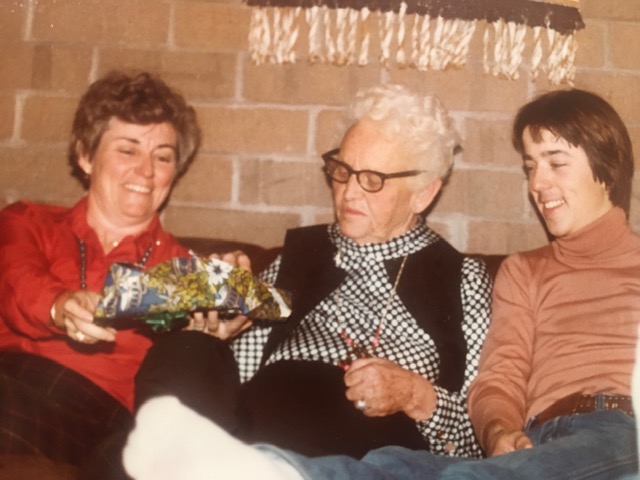 One year, my parents planned to take us snow skiing in Colorado for Christmas. A white Christmas? Texans find it hard to picture! Mom and Dad wanted to get in one more special memory before my siblings and I grew up and left for college. They saved for nearly a year to afford such an extravagant holiday.
Suddenly Drained of Joy
Imagine how shocked and overwhelmed we were when Mom's dad died suddenly of a heart attack a few months before our big trip. Thinking back, we all assumed he would die a long, slow death of emphysema since he had a horrible cough. Like so many in his generation, he smoked cigarettes excessively, addicted before he realized the danger. (For comfort in the midst of grief, click here.)
With his sudden death, all the excitement drained out of our Christmas plans. We felt we should be thankful because the trip was very special. Secretly, though, we dreaded leaving Meme alone. Why couldn't we just stay home with her, we wondered privately, drooping under our grief.
Imagine our delight when Dad announced a special Christmas surprise for our whole family. (To witness a commuity untied in the joy of creativity, click here.) Before we left the DFW airport, he arranged for Meme to receive a plane ticket to come join us in a few days.
"I've done my part, the rest is up to her," he concluded.
Surprises, Suspense, and Pure Joy
Suspense tickled our imagination as we waited to see what she would decide. Meme had never been on an airplane.
The Wright brothers flew their plane in 1903, only a few years before Meme was born in 1912. They probably still gave newspaper interviews in her childhood. Meme was just a girl in 1927 when Charles Lindbergh soloed across the Atlantic Ocean for the first time in human history. (To encourage your kids to joyfully embrace history nerd status, click here.)
As a young married woman, she could remember when it looked like the Germans would win WWII because they had superior air power. That is, until American men and women ramped up the war effort by building American airplanes and other goods in American factories all over the US.
Then, in the 1960s, I remember Meme and Granddaddy being disappointed when the original Fort Worth airport gave way to shiny, new DFW. Yet, she had never flown herself. Maybe she didn't trust such a new-fangled invention.
The Best Christmas Ever
Anxiously, we waited, wondering if our courageous Meme would fly all the way to Colorado by herself to be with us. And, get this—she'd never seen powder snow. Her first act before settling in at the hotel was to plop down in the soft snow and swish it around with her arms to make a snow angel, laughing hilariously.
Mom decorated our rooms with twinkle lights and sparkling ornaments. We spent evenings in front of a glowing fire, watching snowflakes fall gently outside frosty windows. Lighthearted, Meme laughed about everything. She knew she was loved, and she was happy in spite of losing her one true love only a few months before.
Fun Group Dynamics in Families
Kind thoughtfulness and surprises were so natural to Dad, yet he would never have bothered with a fancy word like fellowship. His willingness to make a special place for his mom-in-law in our family vacation made it fun for us all. Together, we drank hot chocolate and sang "Jingle Bells" in a sleigh pulled by sturdy horses. Dad understood cherishing each other by having fun together in life's crucial moments.
Dad's thoughtfulness always inspired more acts of lovingkindness in our family. In fact, to this day, we all retell stories we collected of the hilarious ways he found to delight our mom. I hope you are finding ways to delight those you love by blessing someone else. May your holiday overflow with laughter and stories the generations after you will retell with delight.
A Book for Cozying Up Next to the Fireplace
The Well: The Art of Drawing Out Authentic Conversations is the perfect fun way to cozy up next to the fireplace. I packed it with wisdom from the world's most amazing communicator, Christ Jesus.
Then, my terrific editors at Elk Lake Publishing helped me carefully spice the content-rich book with family stories. (For the podcast with why we love the Can-Can Song and more about devotion, click here.) Many of my stories are so personal I can't believe I'm sharing them in public!
If you're trying to get up enough nerve to have a tricky conversation, this is the book for YOU!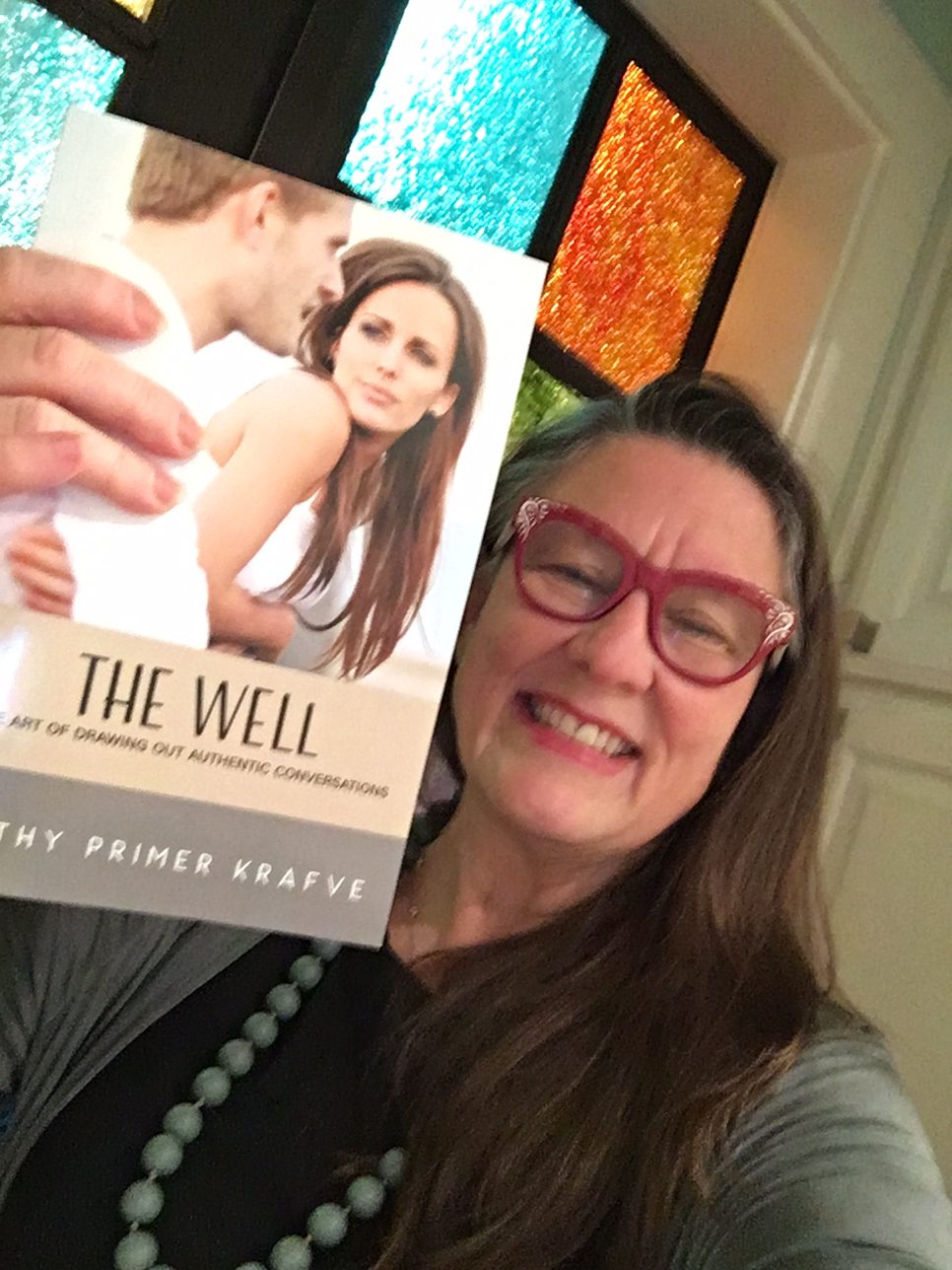 Please Pray
Thank you to the many loving friends who prayed The Well into existence. We are so grateful for positive feedback we are already receiving about life-changing conversations happening as a result of the encouragement in this book. People are getting up their courage to have challenging conversations armed with some great strategies for success. If ever there was a time when our culture needs to have loving conversations, it is NOW. Yay!! God is good!
Next up, Marriage Conversations: From Coexisting to Cherished teeters on publication. We are so close! Please pray we'll meet all the final deadlines and see this beautiful, personal, and yes, funny look at marriage communication on bookshelves by Valentine's Day. Please pray for our friends at CrossRiver Media as they put their final touches on this wonderful new book!
May we pray together?
Dear Father in heaven, bless us now with Your joy. Teach us how joy can fall like gentle snowflakes, delighting everyone around us. Give us the energy and insight to create fun for those we love. Help us lovingly design lasting memories for our family to knit our hearts together in life-long fellowship. Let the generations praise You, O good and loving Lord! Thank You for the sacrificial gift of Your own dear Son. Thank You for the wisdom and laughter He lavishes on us. Bless us with a loving sense of humor like His. Bless us now because that's Your heart's desire. In Jesus's name. Amen.
We LOVE to hear from YOU!
When do sacrifice and fun unite at your house? Of your happiest memories, how has fun played a role? What hilarious and inexpensive ideas could you share with us for creating fun in families?
Cathy Krafve, Speaker, Blogger, Podcaster, and author of The Well: The Art of Drawing Out Authentic Conversations. We welcome your stories, ideas, and questions at CathyKrafve.com. Truth with a Texas Twang.
❤️

Merry Christmas!!

❤️
Return to the Fireside Talk Radio Podcast Page