Sandwich Generations can span four generations now, as we all live longer. All the generations can interweave to answer the question: how do we make Mom (or Dad) feel at home?
At my house, it's kinda comical, trying to schedule Mom's doctor's appointments around my own! Plus, I don't want to miss the first joyful pediatrician visits with our newest grand! Responsibilities are shifting as we settle in.
Robin's Good Advice
Passing 50's Robin Boyd joined me recently on Fireside Talk Radio and wow-ed me with more practical ideas for making my mom feel comfortable in the home we now share.
"It's important to remember they called the shots for 70 years," she says. Robin is one of the few people addressing Sandwich Generation issues on the air waves and the internet. I am supremely grateful for the terrific advice she's given me over the last year. I keep circling back to her for more.
Sandwich Generation
Are you are a Sandwicher, like me? Is sandwicher even a word? You probably get how many decisions have to be made to keep the family transitioning smoothly as needs evolve constantly. Maybe you're presenting your parents with grandkids, while they care for their parents. (By the way, great job on giving them grandkids!)
Yep, the great grandparents of your children are pretty special people. They offer a lifetime of wisdom, often condensed into profound soundbites. They deserve our respect expressed in tender, loving care. Sometimes, care is easier said than done.
Here are the latest tips Robin gave me on a recent episode (Ripple Effects of Respecting Elders) of Camp Krafve's new show Fireside Talk Radio.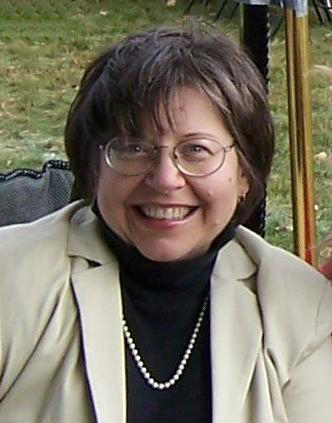 Robin's Tips
Tip #1 Create a Team. For many families, the greatest challenge can be finding ways to finance the care an elder needs. Together, Robin and my cohost Ellen Trant both endorse reaching out to all potential team members, for example like Alzheimers Alliance or Veteran's groups, to create a team of resource people. Robin suggests case workers at the hospital are also full of information and help.
Tip #2 Ask Good Questions. Robin points out that families often hesitate to ask about the cost. However, she says asking about cost right up front increases the scope of your best options. Mom and I love good questions and often finish each other's sentences in our eagerness to get good info.
Tip #3 Take Good Notes. When your network gels, that can be a lot of care providers working together. Robin makes suggestions for keeping communication on track. Just one of her practical examples, she kept a notebook handy in her mom's room and insisted that each expert record the treatments they provided as they came and went.
There's more from Robin by clicking on Passing 50. I want to thank her for launching Fireside Talk Radio with such a depth of wisdom.
After our "Care Giving" series, we have a "Taboo Topics" series planned. Then, up next, Mental Health, early in the Spring. We hope you will listen in as people share their most tender stories. Maybe you and your friends can talk about stuff. Maybe even your own family. Our goal is to spark conversational adventures that create opportunities for families (and communities) to connect in respectful unity and fellowship.
Just a quick note of thanks to all my listening friends. On a Google search, Fireside Talk Radio pops up #4, right after Franklin D. Roosevelt. Not bad for a small town gal exploring the internet universe, right? Look out, Mr. President, I'm aiming for #1! I'm pretty sure Mr. Rosevelt is not worried. Anyway, thanks for listening!
Fireside Talk Radio is quickly turning into an unexpected, but joyful adventure. I'm grateful for the companionship and compadres discovered in the process. We hope you will stayed tuned and share our guest's amazing stories with your friends!
May I pray for you?
Dear Father, You command us to honor our parents, but that doesn't always mean it's easy. Yet, You give us energy and joy when we look to You. You create refreshing, tender moments in each day as we trust You in all our relationships. I pray now that You bless the family of this dear one. Provide the strength, courage, and energy to kindly and respectfully care for needs. Give us wisdom, O Lord, so we faithfully do what we need to and let the rest go. Teach us to prioritize wisely. Surround us with wise and capable help in the care-giving process. In Jesus name. Amen.
You can sign up for my Newsletter by clicking here.
Cathy Krafve, Texas Author, Columnist, Speaker, and Radio Host, focusing on fellowship in Christian Marriage and Family, invites your stories, ideas, and questions at CathyKrafve.com. Truth with a Texas Twang.
Return to the Fireside Talk Radio Podcast Page