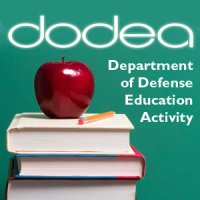 Military Mom Talk Radio hosted by Sandra Beck and Robin Boyd, and produced by Rick Swanson, welcomes representatives of the DoDEA; Marilee Fitzgerald, Acting Director, Charlie Toth, Deputy Director, and Kathy Facon, Branch Chief, DoDEA Partnership Branch.
Department of Defense Education Activity plans, directs, coordinates, and manages pre-kindergarten through 12th grade education programs for Department of Defense (DoD) dependents who would otherwise not have access to a high-quality, public education. DoDEA operates 194 schools located in Europe, the Pacific, the United States, Cuba, Guam and Puerto Rico. DoDEA also provides support and resources to Local Education Activities throughout the U.S. that serve children of military families.
Today there are approximately 1.2 million military student-age children being educated in public, private and home-based schools in the USA and around the world. Military students have a mobility rate of about 31%. All schools within DoDEA are fully accredited by U.S. accreditation agencies. Approximately 8,700 educators serve more than 86,000 DoDEA students.
Military Mom Talk Radio on airs on Mondays at 2pm Pacific Standard Time on Toginet Radio and can be downloaded directly from Itunes and MilitaryMomTalkRadio.com.
Military Mom Talk Radio is co-hosted by Sandra Beck and Robin Boyd and produced by Rick Swanson, hosted by Toginet Radio and powered by Motherhood Incorporated. Military Mom Talk Radio supports and helps bring information to the families of the Army, Navy, Air Force, Marines and Coast Guard and is dedicated to serving our friends and family at the following Army bases: Fort Sill, Fort Bragg, Fort Carson, Fort Jackson, Fort Sam Houston, Fort Dix, Fort Campbell, Fort Belvoir, Eglin AFB, Shaw AFB, Fort Hood, Fort Eustis, Fort Leonard Wood, Redstone Arsenal and Fort Bliss. We would also like to honor our friends and family at the following over seas installations: Bahrain Administrative Support Unit, NATO Support Activity Belgium, Bad Kreuznach, Rhein-Main Air Base, Stuttgart/Robinson Barracks, Naval Forces Guam, Kadena Air Base, Torii Station, Aviano Air Base. We would like to thank the Department of Defense for supplying guest and topics.
Return to the Military Mom Talk Radio Podcast Page