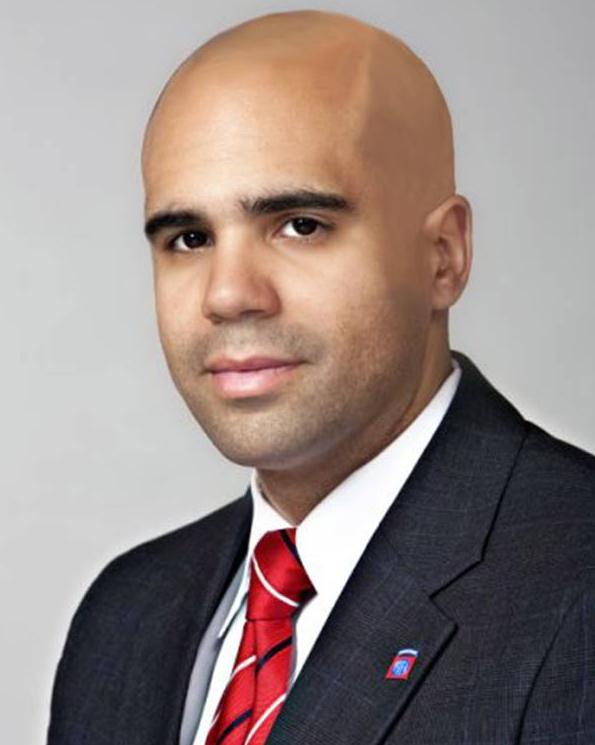 Military Mom Talk Radio hosted by Sandra Beck and Robin Boyd, and produced by Rick Swanson, welcomes KOBY J. LANGLEY, Special Assistant, Office of the Secretary of Defense.
Mr. Koby J. Langley is the senior adviser for strategic planning and outreach in the Office of Wounded Warrior Care and Transition Policy. In that role, he is responsible for the development of strategic plans related to wounded, ill, injured and transitioning service members and interagency and public/private collaboration.
In 2010, Langley served as a member of the Secretary of Defense, Office of Personnel and Readiness strategic planning team and principal report drafter of an efficiencies report that identified over $800M in cost savings to the Department of Defense. In 2009, Langley was appointed by Secretary Eric K. Shinseki of the Department of Veterans Affairs as his Special Assistant for Strategic Communications Planning, and assigned to the President's Interagency Policy Committee on Military Families, and Presidents Task Force on Puerto Rico's Status. In 2008, he was selected to serve as a member of the Presidential Transition Team for President Barack Obama. In 2007, Langley co-founded a private fund, which funded the education of an Iraqi interpreter who fled Iraq due to grave threats of violence for assisting coalition forces.
In 2006, after ten years of military service, Langley received a second Meritorious Service Medal for outstanding federal litigation support to the United States Army where he amassed the highest number of closed cases in the department. He subsequently founded and served as the managing partner of a multi‐million dollar litigation firm in Southern Maryland.
While serving with the 82d Airborne Division and deploying during the invasion of Iraq, Langley paid the first property damages claims in combat operations. Langley later published a standard operation procedure that was adopted theater-wide. DoD paid about 26 million dollars to settle from FY2003 to FY2006 in Iraq and Afghanistan. Langley also commanded dozens of support convoys and received the Bronze Star for his service in Iraq.
Langley in the creator, editor, and principal contributor to the blog www.warriorcare.mil and has published op-eds for Military.com and The History Channel, and has conducted interviews for Reuters, MSNBC, NPR outlets, the Army Times, Fox News, and various local news outlets. He was featured in a Veterans‐issue related advertisement for then Presidential candidate Barack Obama. His efforts in facilitating post war reconstruction in Iraq are documented in numerous articles, as well as books by the first Iraq War Veteran elected to congress, Patrick J. Murphy (PA) and Mr. Noah Feldman, Constitutional Scholar at Harvard.
Langley holds a Bachelors (B.A.) from the University of Notre Dame, a Juris Doctorate (J.D.) from the University of Colorado, and is a Masters candidate at Georgetown University. He is a former Harvard Law School Certified Mediator, and appointee to the Senior Executive Service. His awards and decorations include the Bronze Star Medal; Meritorious Service Medal (2); Iraq Campaign Medal, and the Kosovo Campaign Medal with Bronze Star Device.
Military Mom Talk Radio on airs on Mondays at 2pm Pacific Standard Time on Toginet Radio and can be downloaded directly from Itunes and MilitaryMomTalkRadio.com.
Military Mom Talk Radio is co-hosted by Sandra Beck and Robin Boyd and produced by Rick Swanson, hosted by Toginet Radio and powered by Motherhood Incorporated. Military Mom Talk Radio supports and helps bring information to the families of the Army, Navy, Air Force, Marines and Coast Guard and is dedicated to serving our friends and family at the following Army bases: Fort Sill, Fort Bragg, Fort Carson, Fort Jackson, Fort Sam Houston, Fort Dix, Fort Campbell, Fort Belvoir, Eglin AFB, Shaw AFB, Fort Hood, Fort Eustis, Fort Leonard Wood, Redstone Arsenal and Fort Bliss. We would also like to honor our friends and family at the following over seas installations: Bahrain Administrative Support Unit, NATO Support Activity Belgium, Bad Kreuznach, Rhein-Main Air Base, Stuttgart/Robinson Barracks, Naval Forces Guam, Kadena Air Base, Torii Station, Aviano Air Base. We would like to thank the Department of Defense for supplying guest and topics.
Return to the Military Mom Talk Radio Podcast Page