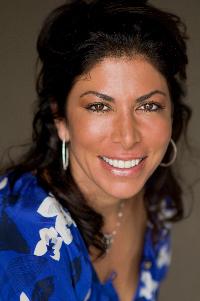 Join Sandra and Robin as they welcome Lisa Cypers Kamen to Military Mom Talk Radio. Filmmaker, speaker, author, coach, and now radio talk host on Toginet, Lisa has developed a specialized Harvesting Happiness program for returning military personnel and their families experiencing Post Traumatic Stress Disorder (PTSD) and difficulties reintegrating back to civilian life. The integrated curriculum uses a stigma free multidisciplinary approach to assist soldiers and their loved ones heal to heal the traumas of war and reawaken happiness in their hearts.
Harvesting Happiness for Heroes is a 501(c)(3) non-profit organization dedicated to stigma-free assistance of Military Personnel and their loved ones facing challenges with Post Traumatic Stress Disorder (PTSD), Traumatic Brain Injury (TBI) and other post-deployment reintegration issues.
Harvesting Happiness for Heroes offers one-on-one services, mini-workshops, and retreats to address the whole person: mind, body, and emotions. This results in a calmer mind, better physical health and reinforces emotional support.
Lisa's program Harvesting Happiness Talk Radio airs live every Wednesday at 9 am pst. on the Toginet network. Learn more about her program at www.hh4heroes.org.
Military Mom Talk Radio on airs on Mondays at 2pm Pacific Standard Time on Toginet Radio and can be downloaded directly from Itunes and MilitaryMomTalkRadio.com.
Military Mom Talk Radio is co-hosted by Sandra Beck and Robin Boyd, with creative director Doris Rivas-Brekke, hosted by Toginet Radio and powered by Motherhood Incorporated. Military Mom Talk Radio supports and helps bring information to the families of the Army, Navy, Air Force, Marines and Coast Guard and is dedicated to serving our friends and family at the following Army bases: Fort Sill, Fort Bragg, Fort Carson, Fort Jackson, Fort Sam Houston, Fort Dix, Fort Campbell, Fort Belvoir, Eglin AFB, Shaw AFB, Fort Hood, Fort Eustis, Fort Leonard Wood, Redstone Arsenal and Fort Bliss. We would also like to honor our friends and family at the following over seas installations: Bahrain Administrative Support Unit, NATO Support Activity Belgium, Bad Kreuznach, Rhein-Main Air Base, Stuttgart/Robinson Barracks, Naval Forces Guam, Kadena Air Base, Torii Station, Aviano Air Base. We would like to thank the Department of Defense for supplying guest and topics.
Return to the Military Mom Talk Radio Podcast Page