Jody Bremer is a licensed Marriage and Family Therapist with the California Board of Behavioral Sciences. She received her Masters of Arts in Clinical Psychology with Emphasis in Marriage and Family Therapy from Pepperdine University, Summa Cum Laude in 2004.
She received her Bachelor of Arts from Tulane University, Magna Cum Laude. Since embarking on her career, Jody has worked with the Irvine School District as a school therapist, concentrating on working with children and families who are suffering from life changes (divorce, death, etc.) and those with Asperger's Syndrome or other socially challenging needs or skills training.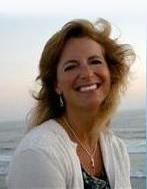 Jody worked at the Drake Institute, a facility specializing in neurofeedback for the treatment of attention-deficit/ hyperactivity disorder in children and adults, as well as Asperger's and autism. She has worked as a case manager/program coordinator and supportive care therapist for families involved in the treatment at this facility.
Jody received a special certification and verification from the California Association of Marriage and Family Therapists in Working with Military and Their Families In Private Practice. Servicemen from the Marines, Navy, Army and Air Force are a significant specialty, allowing her to provide personalized care for all of the military members and their families struggling with the specific hardships the military incurs, such as long-term separations, deployments, and PTSD.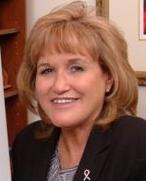 Sandra and Robin will also welcome Debbie Gregory of Military Connection, featuring the most comprehensive directory in the country. Military Connection maintains and provides the most up-to-date directory for ex-military, veterans, military spouses and family, and on duty to civilian transitions to use for job search by posting your resume to their online fairs and employment listings. Military Connection is proud to help ex-military search for government jobs, apply for military school, find federal jobs and receive vital information on loans and pay. Visit this amazing resource at www.militaryconnection.com
Military Mom Talk Radio on airs on Mondays at 2pm Pacific Standard Time on Toginet Radio and can be downloaded directly from Itunes and MilitaryMomTalkRadio.com.
Military Mom Talk Radio is co-hosted by Sandra Beck and Robin Boyd and produced by Rick Swanson, hosted by Toginet Radio and powered by Motherhood Incorporated. Military Mom Talk Radio supports and helps bring information to the families of the Army, Navy, Air Force, Marines and Coast Guard and is dedicated to serving our friends and family at the following Army bases: Fort Sill, Fort Bragg, Fort Carson, Fort Jackson, Fort Sam Houston, Fort Dix, Fort Campbell, Fort Belvoir, Eglin AFB, Shaw AFB, Fort Hood, Fort Eustis, Fort Leonard Wood, Redstone Arsenal and Fort Bliss. We would also like to honor our friends and family at the following over seas installations: Bahrain Administrative Support Unit, NATO Support Activity Belgium, Bad Kreuznach, Rhein-Main Air Base, Stuttgart/Robinson Barracks, Naval Forces Guam, Kadena Air Base, Torii Station, Aviano Air Base. We would like to thank the Department of Defense for supplying guest and topics.
Return to the Military Mom Talk Radio Podcast Page