Kathleen Smith

As Chief Marketing Officer for ClearedJobs.Net, Kathleen Smith spearheads the community-building, marketing and communications outreach initiatives to the organization's audiences which include security cleared job seekers, military personnel, and cleared facilities employers the defense and intelligence community. As a veteran owned company, ClearedJobs.Net pays special attention to the needs of the military community and Kathleen oversees the ClearedJobs.Net's outreach and support of transitioning military personnel, military spouses and TAP/ACAP managers.
ClearedJobs.Net is a veteran owned company serving the job search and recruiting needs of the security cleared community. ClearedJobs.Net is the only cleared job board and Cleared Job Fair company that limits access to security cleared job seekers to cleared facilities employers. Understanding the job search within the security cleared community is challenging, ClearedJobs.Net has invest considerable resources for security cleared job seekers to utilize in the job search and career development.
For more information visit www.clearedjobs.net
Author Robyn Roche-Paull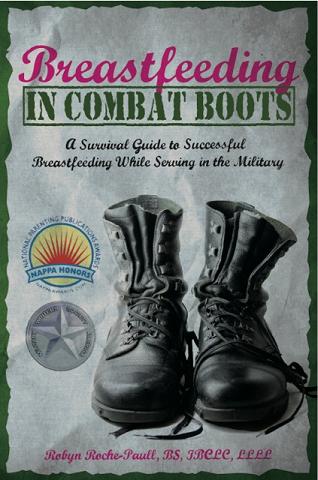 Robyn Roche-Paull, author of the award-winning book Breastfeeding in Combat Boots, is an IBCLC (International Board Certified Lactation Consultant) and a US Navy Veteran. She has over a decade of experience helping breastfeeding mothers and babies, and began her breastfeeding career while still on active duty in the US Navy. She served six years as an aircraft mechanic on F/A-18 Hornets and A-6 Intruders on deployment overseas and stateside. During that time she gave birth to breastfed her son for over a year before separating from the military with an Honorable discharge.
Robyn wrote her book due to the difficulties she experienced breastfeeding her son while on active duty, and her desire to help other military mothers be successful at breastfeeding so that they do NOT have to experience those difficulties; but instead can enjoy all that breastfeeding has to offer both mother and child.
For more information, visit www.breastfeedingincombatboots.com
Jeff Senour of the Freedom Rock Experience CTS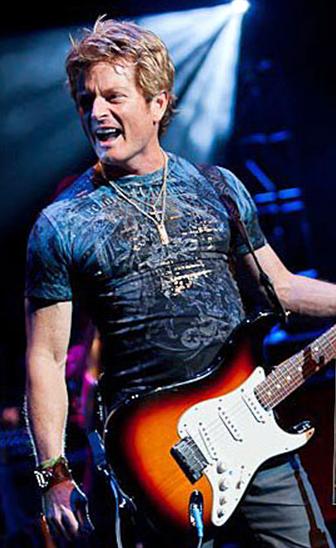 Ever since its inception 10 years ago, rock band CTS has made a huge impact on many around the country with their edgy rock sound with lyrics that touch the heart. Fueled with a passion for music since childhood, singer/songwriter Jeff Senour formed
CTS to inspire people of all ages to live their dreams. The musical journey of CTS has garnered the band numerous awards from album of the year and video of the year with Military Writers Society. From radio play on the top 100 charts with "Can't Get Off This Train", to letters from President Bush, CTS touches those of all ages to live life to the fullest and achieve your dreams whatever they might be.From Hollywood movie film pilot to airline pilot and musician, Jeff is a true example of the American dream. The band has performed all over the country in various venues and opened for numerous National Artists. CTS performs a one of a kind show called "Freedom Rock Experience" that is a multi-media rock concert honoring the real American Hero from Military, Police, Firefighters and Teachers. The show also integrates high school musicians from around the country to perform with CTS to inspire our youth of today to live their dreams. With movie credits such as "True Lies", "Executive Decision", "Hot Shots" and many more, the music of CTS is the melodic story of what we can all achieve in life if we try.
Experience CTS for yourself at www.ctsmusic.com and ctsmusic on YouTube
Military Mom Talk Radio is hosted by Sandra Beck and Robin Boyd. Military Mom Talk Radio provides a powerful platform for women to discuss their ideas, issues, and concerns with respect to the military lifestyle. Military Mom Talk Radio encourages women to share their experiences of being a military wife and mother. This show educates military families on the resources that are available in both the public and private sector and shares helpful information from women around the world. Topics range from helping a family member cope with Post Traumatic Stress Disorder, navigating government programs, dealing with family issues, to the struggles of deployment along with being a working mother both in and out of the home.
Return to the Military Mom Talk Radio Podcast Page