Our good friend Michael Russer returns to Military Mom Talk Radio to update us on the exciting developments at Go Army Homes. Michael J. Russer, CEO of RUSSER Communications and Managing Director for GoArmyHomes LLC is an international speaker, author and columnist about doing business online and virtual outsourcing. He is co-author (along with Christine Durst and Michael Haaren of StaffCentrix) of "Transform Your Business Using Virtual Assistants", the first book on virtual assistants for the real estate industry.
GoArmyHome's mission is to provide assurance to every Army service member and their families that their particular needs as active military personnel are understood and will be fully addressed. These base specific sites are created under the guidance of men and women who have completed many military PCS moves, who have the knowledge and experience as to the support requires to make a relocation go smoothly. Staff dedicated to specific needs can be found at each site.
For more information, visit www.goarmyhomes.com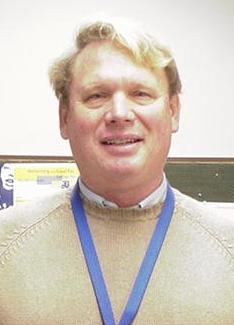 'Sweeps author Stephen Brown tells of the USS Vengeance sailing on a secret mission to North Vietnam on New Year's, 1973 to sweep its ports of deadly mines; in exchange, Hanoi agrees to commence releasing American prisoners of war. "Operation Paragon," Navy Ensign Sam Wallace tells his pregnant wife, Karen. "Mines so advanced and our gear so basic, my love, we're Polish horse cavalry charging German Panzers."
Following anti-infiltration patrols along the South Vietnamese coast during which Vengeance pulled from the water downed pilots and sank an enemy vessel, the ship rotates between twenty-four hours inside, and then twelve out of the minefields which have strangled the sea lanes into North Vietnamese ports. The only break in this duty has Sam ashore at a dilapidated airfield at the mouth of the Red River to witness the release of severely maltreated American prisoners of war.
Based on historical events in which the author played a major role, 'Sweeps honors the iron men who manned a wooden ship to help return 591 POWs.
You can find 'Sweeps by Stephen Haywood Brown on Amazon.com
Carol Schultz Vento is a former Political Science professor and attorney. She is the daughter of World War II veteran Arthur 'Dutch' Schultz, an 82nd Airborne paratrooper who was portrayed in the D-Day movie The Longest Day and whose war experiences have been written about in books about the European Theater in World War II.
Daughters, fathers and war - three words not often used together. In The Hidden Legacy of World War II: A Daughter's Journey of Discovery, Carol weaves life with her paratrooper father, Arthur Dutch Schultz, into the larger story of World War II and the homecoming of the Greatest Generation. This personal story is combined with the author's thorough research and investigation of the reality for those World War II veterans who could not forget the horrors of war. This nonfiction work fills in the missing pieces of the commonly accepted societal view of World War II veterans as stoic and unwavering, a true but incomplete portrait of that generation of warrior.
Visit Carol at www.carolschultzvento.com .
Military Mom Talk Radio on airs on Mondays at 2pm Pacific Standard Time on Toginet Radio and can be downloaded directly from Itunes and MilitaryMomTalkRadio.com. Be sure to follow us on Facebook and Twitter.
Military Mom Talk Radio is co-hosted by Sandra Beck and Robin Boyd and produced by Doris Rivas-Brekke, hosted by Toginet Radio and powered by Motherhood Incorporated. Military Mom Talk Radio supports and helps bring information to the families of the Army, Navy, Air Force, Marines and Coast Guard and is dedicated to serving our friends and family at the following Army bases: Fort Sill, Fort Bragg, Fort Carson, Fort Jackson, Fort Sam Houston, Fort Dix, Fort Campbell, Fort Belvoir, Eglin AFB, Shaw AFB, Fort Hood, Fort Eustis, Fort Leonard Wood, Redstone Arsenal and Fort Bliss. We would also like to honor our friends and family at the following over seas installations: Bahrain Administrative Support Unit, NATO Support Activity Belgium, Bad Kreuznach, Rhein-Main Air Base, Stuttgart/Robinson Barracks, Naval Forces Guam, Kadena Air Base, Torii Station, Aviano Air Base. We would like to thank the Department of Defense for supplying guest and topics.
Return to the Military Mom Talk Radio Podcast Page