John Gorman was born in Minnesota, attended high school in Illinois and Iowa. After graduation enlisted in the United States Air force where he served as an Aircraft Loadmaster out of Charleston AFB South Carolina on C141 Star lifter cargo aircraft, accumulating 10,000 flight hours hauling cargo and troops all over the world. He was involved in many campaigns, some of these were Operation Desert Storm/Gulf War, Operation Urgent Fury, Grenada, missions to Beirut, Operation Just Cause, Panama as well as humanitarian missions to Haiti, Somalia and elsewhere, including some stateside. He graduated from the NCO Academy, and attended the Community College of the Air Force, was awarded the Air Medal, Humanitarian Service Medal and the Meritorious Service Award, achieved the rank of MSgt and was honorably discharged in 1997. He earned his FCC Amateur Radio License, FAA Aircraft Dispatcher license and later his FAA Private Pilot License in 2000.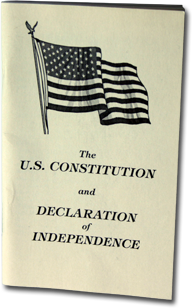 He started his Pocket Constitution site as a labor of love and a hobby with his mom in mind in 1997 the year she died. His mother loved her country, was a member of the American Legion and VFW Ladies Auxiliary's she'd sell poppies every year and during the Vietnam War bought and wore MIA bracelets. His grandfather was a WWI Veteran, father was a WWII Veteran, uncle is a Korean War Veteran and brother is a Vietnam War Veteran, all loved and love their country. There were additional reasons though that he started this Pocket Constitution site, some of them are as follows. He found it very difficult finding pocket constitutions and remembers calling the Government Printing Office about it back then and the GPO representative had know idea what he was talking about. Also he believes it is important to have a more informed citizenry, public and voter. Too many of our institutions, media outlets and schools no longer inform us about the ideas of America's founders. John now resides in Henderson, Nevada, and is the owner and sole proprietor of Dorseygor Press.
For more information, visit any of the following:
www.PocketConstitution.com
www.USConstitutions.com
www.StateConstitution.com
(100% veteran owned)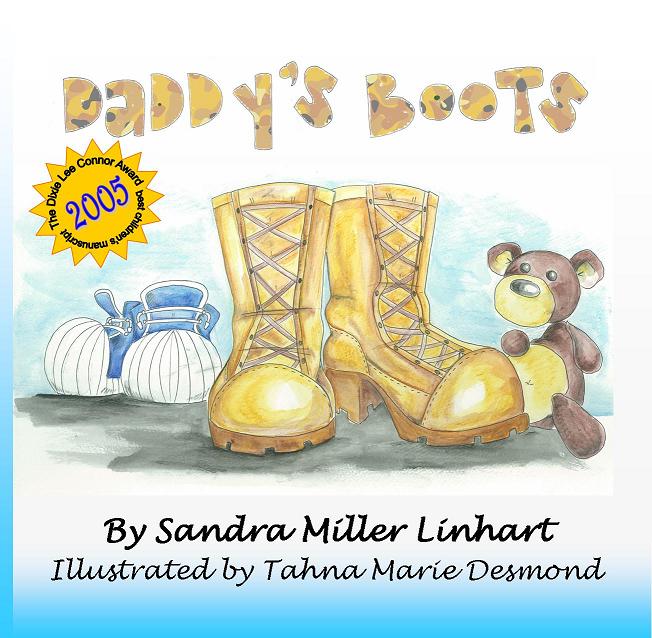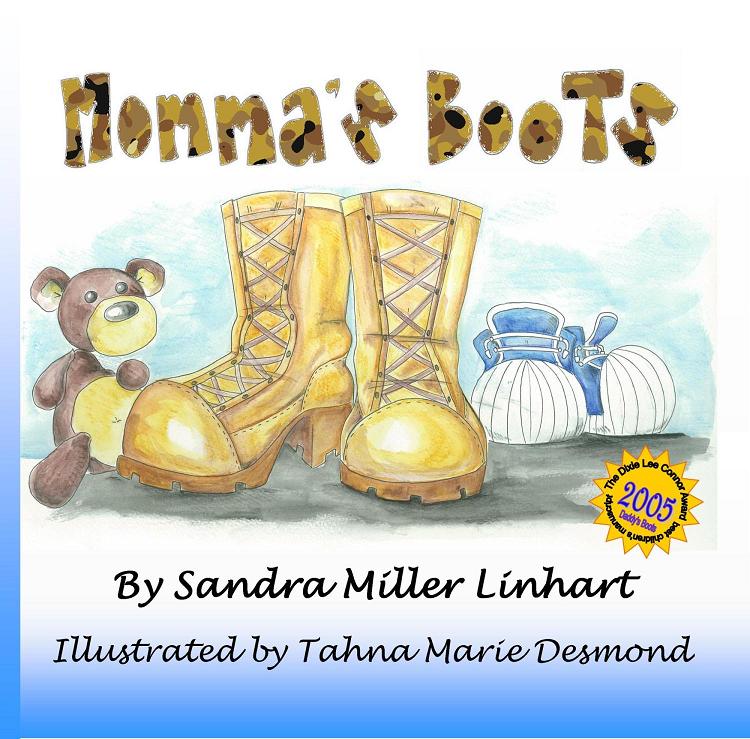 Sandra Miller Linhart was born and raised in the mountainous town of Lander, Wyoming. Here she was able to cultivate her love of reading, due in no small part to the fact the nearest record store was a two hour drive away, and the local radio station played only country and classic music. Were it not for this, Ms. Linhart might today be a rock star, or, at the very least, have better taste in music. However, with a well-stocked library within walking distance, she often found herself taking long journeys into the wonderful worlds created by the minds of Ursula K. Le Guin, Madeleine L'Engle, Stephen King and, of course, Judy Blume in the dusty basement of the Fremont County Public Library.
Growing up in poverty, Sandra's escape from her stark reality came printed and neatly tucked between the dust-laden, beaten covers on the library bookshelves, yearning for attention. Not content merely to travel to these places created by the wordsmiths she admired, Sandra knew she wanted to craft her own mental destinations for others to enjoy.
Being deployed is a fact of life for soldiers. Humanitarian efforts, operations other than war (OOW), peaceful or wartime missions, a soldier's duty is to be there. Sometimes it means leaving little ones behind wondering why.
DADDY'S BOOTS & MOMMA'S BOOTS give a voice to our little ones' questions and concerns: Where does Daddy or Momma go? What does he do? Might she get hurt? When will they come back? But, more importantly, the books give assurance and hope to military children that their parent's duty is an honorable one.
For more information visit www.smlinhart.com

Returning again this week, Michael Russer addresses the topic of transitions; unique to military families when a military loved one is either on the move, or reintegrating back to civilian life. Michael J. Russer, CEO of RUSSER Communications and Managing Director for GoArmyHomes LLC is an international speaker, author and columnist about doing business online and virtual outsourcing. He is co-author (along with Christine Durst and Michael Haaren of StaffCentrix) of "Transform Your Business Using Virtual Assistants", the first book on virtual assistants for the real estate industry.
GoArmyHome's mission is to provide assurance to every Army service member and their families that their particular needs as active military personnel are understood and will be fully addressed. These base specific sites are created under the guidance of men and women who have completed many military PCS moves, who have the knowledge and experience as to the support requires to make a relocation go smoothly. Staff dedicated to specific needs can be found at each site.
For more information, visit www.goarmyhomes.com
Military Mom Talk Radio on airs on Mondays at 2pm Pacific Standard Time on Toginet Radio and can be downloaded directly from Itunes and MilitaryMomTalkRadio.com. Be sure to follow us on Facebook and Twitter.
Military Mom Talk Radio is co-hosted by Sandra Beck and Robin Boyd and produced by Doris Rivas-Brekke, hosted by Toginet Radio and powered by Motherhood Incorporated. Military Mom Talk Radio supports and helps bring information to the families of the Army, Navy, Air Force, Marines and Coast Guard and is dedicated to serving our friends and family at the following Army bases: Fort Sill, Fort Bragg, Fort Carson, Fort Jackson, Fort Sam Houston, Fort Dix, Fort Campbell, Fort Belvoir, Eglin AFB, Shaw AFB, Fort Hood, Fort Eustis, Fort Leonard Wood, Redstone Arsenal and Fort Bliss. We would also like to honor our friends and family at the following over seas installations: Bahrain Administrative Support Unit, NATO Support Activity Belgium, Bad Kreuznach, Rhein-Main Air Base, Stuttgart/Robinson Barracks, Naval Forces Guam, Kadena Air Base, Torii Station, Aviano Air Base. We would like to thank the Department of Defense for supplying guest and topics.
Return to the Military Mom Talk Radio Podcast Page