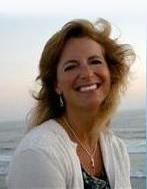 Dr. Jody Bremer, licensed Marriage and Family Therapist, stops in to visit Military Mom Talk radio. In her words, Jody appreciates all she has in life: "I have experienced a vast array of life's challenges, including a life-threatening childhood illness, a stint as a Marine Corps wife, mother to two fabulous children who, thankfully, are well into and almost past their teen years, and completing my Master's Degree a full 20 years after graduating from high school. During that time, I served a s everything from a karate and self-defense instructor (yes, I have a black belt and 2 brown belts!), a personal trainer, a couples/honeymoon/family cruise and vacation travel company owner. Throughout all of my life, one thing has tied everything together-- my love of working with people, and doing what I could to help them achieve their goals. Karate, self-defense, personal training, even travel... all of those career paths prepared me for my eventual road in marriage and family therapy. Helping others. Making people happier than they were, more secure, more confident, more capable."
For more information, visit www.jodybremer.com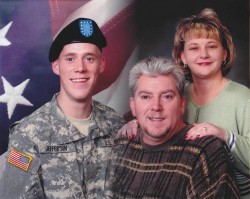 Moving your family from post-to-post comes with the territory of being part of the Army. But it doesn't have to be stressful or frustrating.
With this in mind, Linda Jefferson founded the national network of GoArmyHomes websites to help smooth a military family's PCS move. Each site focuses on a particular post and gives you access to Army Family Relocation Specialists* (whether for purchase or rental) who know the area and can help you find the Army Family FriendlyTM neighborhoods that best fit your family's needs.
For more information visit www.goarmyhomes.com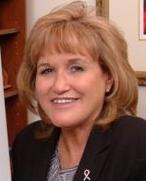 Military Connection is one of the most comprehensive online directories for military, veterans and their family members. The organization's president, Debbie Gregory, returns to Military Mom Talk Radio to talk about initiatives and resources available to veterans.
MilitaryConnection.com offers something for everyone, with thousands of pages of resources and information. Some of the areas of focus include employment and job resources, education and Post-9/11 GI Bill information, scholarships, benefits, pay charts, news and more.
For more information about Debbie, visit www.militaryconnection.com
Military Mom Talk Radio on airs on Mondays at 2pm Pacific Standard Time on Toginet Radio and can be downloaded directly from Itunes and MilitaryMomTalkRadio.com. Be sure to follow us on Facebook and Twitter. Watch us on Youtube and connect with us on Linked in.
Military Mom Talk Radio is co-hosted by Sandra Beck and Robin Boyd with contribution by Doris Rivas-Brekke, hosted by Toginet Radio and powered by Motherhood Incorporated. Military Mom Talk Radio supports and helps bring information to the families, moms and wives of the Army, Navy, Air Force, Marines and Coast Guard and is dedicated to serving our friends and family in the Armed Service. We are proud supporters and members of the Military Writers Society of America as well as proud supporters of Operation Gratitude, Tragedy Assistance Program for Survivors (TAPS), Shining Service Worldwide, Fisher House and the Girl Scouts of the USA and Boy Scouts of America.
Return to the Military Mom Talk Radio Podcast Page