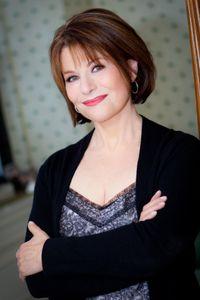 Linda Franklin created Shining Service WorldwideTM in November 2010. She says, "it was destiny" The whole idea started to germinate when women serving in Afghanistan emailed her saying that they read Linda's The Real Cougar Woman blog every day and how powerful they felt when they did. Shining Service Worldwide's mission is to show appreciation and support to women currently serving in the military, military vets and military spouses. Too often our females in service fall through the cracks and don't get the attention they deserve, or more importantly, they need.

Linda is visiting Military Mom Talk Radio this week to share new initiatives on the horizon for Shining Service Worldwide, specifically for transitioning women veterans.
Visit Linda at www.shiningserviceworldwide.com .


Donna A. Lewis is an attorney with the Department of Homeland Security. Donna litigated in the private sector for over a decade before turning her attention to legal and policy issues related to national security. Donna is not funny or interesting at all by day.

Outside of the office, Donna is an advocate on behalf of persons with disabilities and has a particular interest in the issues facing those transitioning from crisis back into the workforce.

Donna has taught legal research and writing, composition, public speaking and lectured on a variety of disability topics for entities and organizations including the University of Maryland, The American University Washington College of Law, the George Mason University Law School, and Dale Carnegie Training.

Donna can be found serving on local community boards, spoiling five ridiculously smart and funny nieces, and answering to the unreasonable demands of her little white dog Bella and her little black cat Boo. Donna is a published writer whose work has appeared in a variety of publications including The Washington Post, The Northwest Current and publications far more dry than the Internal Revenue Code.

Donna is currently writing (and drawing) Reply All, a daily comic strip syndicated by the Washington Post Writers Group.

For more about Donna, visit www.replyallcomic.com .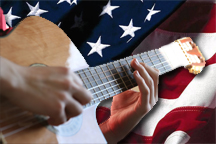 Recent guests on Military Mom Talk Radio have shared their many talents with us and with our listeners. We have had a few submit some wonderful original music to us which we'd like to share with you. Be sure to turn up the volume! You won't want to miss these great artists!
Military Mom Talk Radio on airs on Mondays at 2pm Pacific Standard Time on Toginet Radio and can be downloaded directly from Itunes and MilitaryMomTalkRadio.com. Be sure to follow us on Facebook and Twitter. Watch us on Youtube and connect with us on Linked in.
Military Mom Talk Radio is co-hosted by Sandra Beck and Robin Boyd with contribution by Doris Rivas-Brekke, hosted by Toginet Radio and powered by Motherhood Incorporated. Military Mom Talk Radio supports and helps bring information to the families, moms and wives of the Army, Navy, Air Force, Marines and Coast Guard and is dedicated to serving our friends and family in the Armed Service. We are proud supporters and members of the Military Writers Society of America as well as proud supporters of Operation Gratitude, Tragedy Assistance Program for Survivors (TAPS), Shining Service Worldwide, Fisher House and the Girl Scouts of the USA and Boy Scouts of America.
Return to the Military Mom Talk Radio Podcast Page