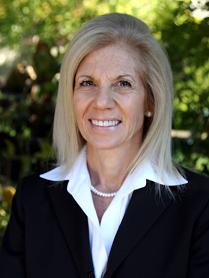 Suzanne B. Phillips, ABPP, CGP, FAGPA is a licensed Psychologist, Psychoanalyst, Diplomat in Group Psychology, Certified Group Therapist and Fellow in the American Group Psychotherapy Association. She is Adjunct Full Professor of Clinical Psychology at the CW Post Campus of Long Island University, N.Y. since 1991 and Postdoctoral Faculty of the Derner Institute of Adelphi University. She on the Board of Directors and is Co-Chair of Outreach for the American Group Psychotherapy Association. She has worked, published and presented nationally and internationally on trauma, couples, uniformed services, bereavement, relationship addiction, etc.
Suzanne is author of three books and over twenty articles. Most recently she co-authored, Healing Together: A Couple's Guide to Coping with Trauma and Post-Traumatic Stress. She has appeared on national TV as well as Radio. She blogs weekly on Psych Central (Healing Together for Couples) and Healthywomen.com. Her blogs have also appeared on Huffington Press and PBS This Emotional Life. In 2012 She was chosen as Psychologist of the Year for the Suffolk County Psychological Association. She has a private practice in Northport, N.Y. where she lives with her husband. She has two grown sons.
For more information visit www.couplesaftertrauma.com.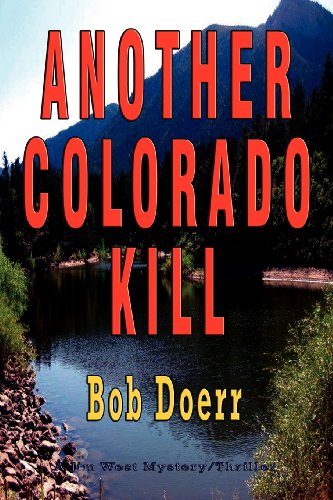 ANOTHER COLORADO KILL is the fourth book in the Jim West mystery/thriller series. In this fast paced story, Jim and friend Edward "Perry" Mason are in route to Colorado Springs to play some golf when they discover a dead body, an apparent murder victim, at a rest stop along the interstate highway. Perry's stress levels hit the max during the subsequent police interview. He has a heart attack and the golf outing falls apart.
When the police find two more murder victims the next day, both killed with the same weapon that killed the victim whom West had discovered the day before, and the female victim has his name written on a notepad in her purse, their focus on West intensifies.
A Sheriff's deputy, Lieutenant Michelle Prado befriends West, and the two work together in an effort to find the real murderer. As their relationship develops, West finds himself physically attracted to her, but does she feel the same way?
When the FBI moves in to help out, the pressure to solve the case mounts. West and Lieutenant Prado discover the local murders may be connected to a larger, nationwide FBI investigation into organized crime and political corruption.
For more information visit www.bobdoerr.com
Military Mom Talk Radio on airs on Mondays at 2pm Pacific Standard Time on Toginet Radio and can be downloaded directly from Itunes and MilitaryMomTalkRadio.com. Be sure to follow us on Facebook and Twitter. Watch us on Youtube and connect with us on Linked in.
Military Mom Talk Radio is co-hosted by Sandra Beck and Robin Boyd, hosted by Toginet Radio and powered by Motherhood Incorporated. Military Mom Talk Radio supports and helps bring information to the families, moms and wives of the Army, Navy, Air Force, Marines and Coast Guard and is dedicated to serving our friends and family in the Armed Service. We are proud supporters and members of the Military Writers Society of America as well as proud supporters of Operation Gratitude, Tragedy Assistance Program for Survivors (TAPS), Shining Service Worldwide, Fisher House and the Girl Scouts of the USA and Boy Scouts of America.
Return to the Military Mom Talk Radio Podcast Page