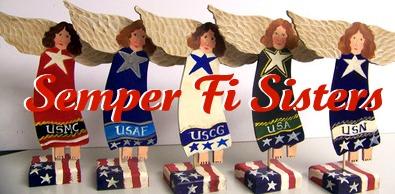 Brenda Garth is President and Co-Founder of Semper Fi Sisters, a non-profit organization serving women who stand beside and behind our men and women in the uniforms that serve our nation. Brenda is also President of Forgotten Coast Warrior Weekend, a non-profit honoring combat injured war heroes annually in Gulf County. Both are 100% volunteer based organizations.

An always faithful sisterhood, open to women who have a family member who has served or is serving in ALL BRANCHES of the U. S. Armed Forces. We offer support to each other and military family members as well as to individuals that are active duty or having served or are now a veteran. Our goal is to promote and provide moral support, assistance and empowerment by promoting communication, exchange of information and resources to help one another and individual military members and veterans.

Annually each October we host a Semper Fi Sisters Beach Blast in Gulf Country, FL for our female members. We offer seminars that are educational in nature and support materials. Registration & donations are made by attendees and we receive public donations for shipping the "boxes of love from the home front" care/comfort packages plus purchasing items not received as a contribution to this program. In 2009 our first year, we shipped 36 boxes, in 2010 we packed over 300 boxes & 2011 over 700 and expect to exceed over 1000 boxes this year (Oct 17-21, 2012).

For more information visit www.semperfisisters.com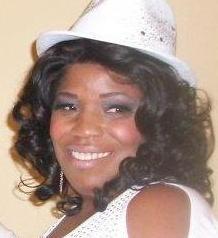 Marcella Stretch is the founder of Parents of Deployed Service Members Facebook Support Group also known as PODS. She is a military mom of 2 Veterans and has experienced the deployment of one son in 2009-2010 to Iraq. As things stand now, she expects to experience another deployment next year to Afghanistan with her other son.
PODS provides support to other Parents going thru the uncertainty of deployment by sharing information that would make their experience a little smoother. The group is comprised of military parents of deployed service members dealing with first, second or even third deployments. This group was created on Facebook September 26, 2009 and has grown to over 1,500 members.

This group is open to all parents, grandparents, god-parents, step-parents, mothers/fathers-in-law, and surrogate parents of deployed service-members of ALL branches of service.

They not only support our troops by sending them care packages and birthday cards, they are also a strong support to each other.
For more information, search Parents of Deployed Service Members on Facebook.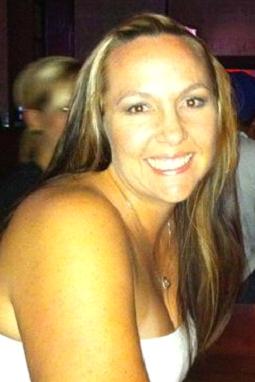 Autumn Arnold is a single mom of two small children, and was looking for some serious help. Plagued with depression, fatigue, heartburn, and high blood pressure, she found a nutrition program that after only two weeks of starting the program, saw a great imporvement in her heartburn and high blood pressure and her energy shot through the roof. But the best part, she says, is that she has lost 33 pounds and gone from a size 20 to a size 14 and still going.

As a massage therapist for 10 years, Autumn spent eleven months to plan and open the doors to her own Nutrition Club and has been open for one year six months. She feels she is changing lives with health and wealth and loving every minute of it!!!
Military Mom Talk Radio on airs on Mondays at 2pm Pacific Standard Time on Toginet Radio and can be downloaded directly from Itunes and MilitaryMomTalkRadio.com. Be sure to follow us on Facebook and Twitter. Watch us on Youtube and connect with us on Linked in.
Military Mom Talk Radio is co-hosted by Sandra Beck and Robin Boyd, hosted by Toginet Radio and powered by Motherhood Incorporated. Military Mom Talk Radio supports and helps bring information to the families, moms and wives of the Army, Navy, Air Force, Marines and Coast Guard and is dedicated to serving our friends and family in the Armed Service. We are proud supporters and members of the Military Writers Society of America as well as proud supporters of Operation Gratitude, Tragedy Assistance Program for Survivors (TAPS), Shining Service Worldwide, Fisher House and the Girl Scouts of the USA and Boy Scouts of America.
Return to the Military Mom Talk Radio Podcast Page