Corcoran Consulting and Coaching is a real estate broker consulting and coaching company focused on growing your business. Corcoran Consulting and Coaching was founded by Bob Corcoran. Bubba Mills, chief operating officer and managing partner, joined Corcoran in February 2011.
"Bubba has been instrumental in the growth of our company since he joined us several years ago to head up our REO coaching division and business development," says Bob Corcoran, whose clients include 43 of the Top 250 real estate professionals in the country according to the Wall Street Journal and REAL Trends.

Prior to joining Corcoran Consulting & Coaching, Mills was Bubba was the former REO Operations Manager for Financial Asset Services; and has also held the positions as the High Risk Loss Mitigation Manager for Option One Mortgage, Mergers and Acquisitions for WJ Bradley, Wholesale and Retail Origination for First Magnus/Charter Funding and Pool Sales Departments for four major companies.

Corcoran Consulting & CoachingSM is internationally renown for performance coaching and the implementation of sound business systems into the broker or agent's existing practice.
For more information, visit www.corcorancoaching.com.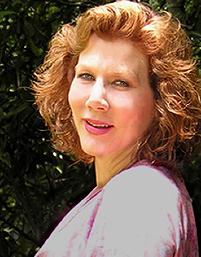 Janie DeVos entered How High Can You Fly?, in a national poetry contest, where it received a third place award. She was then invited by River Road Press to have the poem made into a children's book, and was paired up with illustrator Renee Rejent from Boston, MA. Their combined efforts resulted in the hard-cover picture book, How High Can You Fly?, which is now available in major bookstores, and is also found in libraries and schools throughout the United States and abroad.

In 2003, Janie teamed up with Ms. Nancy Marsh, a South Florida art teacher, to create a second hard-cover children's picture book; The Path Winds Home. Both books grabbed the attention of a New York publisher, East End Publishing, and in 2006 Janie and East End joined forces to began work on her third and best-selling book to date; Barthello's Wing. Scholastic Books was interested in including Barthello's Wing in their American and North American Book Fairs, and asked that it be produced in soft-cover. It was, and to date it has sold over 80,000 copies from its debut in January, 2007.

Janie's stories teach gentle lessons about love, tolerance and acceptance and appreciation of people's differences, and recognizing the special gifts that each one of us possesses. They vary in age appropriatness for 3-7 yr. olds. Herby Hoyt and the Tin Can Trees will be coming out next spring; a story about littering and learning to recycle.

Additionally her first adult novel, The Wart Buyer, is coming out in 2013. It is an historical fiction which takes place at the turn of the 20th century in the Blue Ridge Mtns. of North Carolina which is where Janie calls home.
Learn more about Janie at www.janiedevos.com.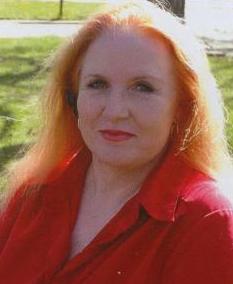 Joyce Faulkner returns this week with another segment of our series, Authors' Corner. Joyce, president of the Military Writers Society of America, lives in Pittsburgh, PA. She published her first article in high school back in 1965. Her writing credentials include many magazine, newspaper & web articles. She also wrote columns - "The History of Aerial Applications" for AG Pilot International and one on writing topics for webzine "Scribe & Quill." She is a ghostwriter, an editor and a web, newspaper & book designer.
She has been a member of MWSA since 2006 and has served as Secretary and MWSA Webmaster since January of 2008. Her skills include Management, Project Management, Web Site Design, Writing and Layout. She volunteered for the Cleveland Rape Crisis Center for several years and has led various corporate, community and volunteer committees & organizations. Her goal is to help veterans record their piece of history - for themselves, their families, their communities - and our country.
For more information about Joyce and her organization, visit www.mwsadispatches.com.
Military Mom Talk Radio on airs on Mondays at 2pm Pacific Standard Time on Toginet Radio and can be downloaded directly from Itunes and MilitaryMomTalkRadio.com. Be sure to follow us on Facebook and Twitter. Watch us on Youtube and connect with us on Linked in.
Military Mom Talk Radio is co-hosted by Sandra Beck and Robin Boyd, hosted by Toginet Radio and powered by Motherhood Incorporated. Military Mom Talk Radio supports and helps bring information to the families, moms and wives of the Army, Navy, Air Force, Marines and Coast Guard and is dedicated to serving our friends and family in the Armed Service. We are proud supporters and members of the Military Writers Society of America as well as proud supporters of Operation Gratitude, Tragedy Assistance Program for Survivors (TAPS), Shining Service Worldwide, Fisher House and the Girl Scouts of the USA and Boy Scouts of America.
Return to the Military Mom Talk Radio Podcast Page