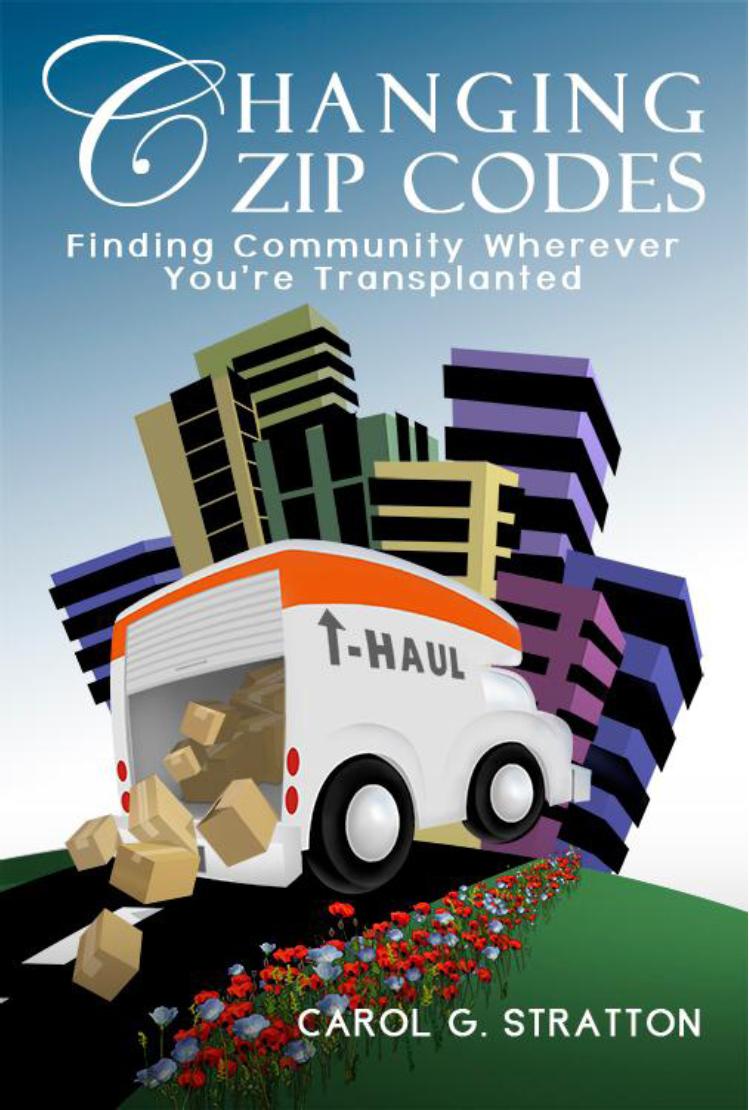 After 22 moves with husband and four children, author Carol Stratton understands why moving is number three on the list of life stressors. During a move, an invisible spatula comes into your life, flips your entire household upside down and you are left in a new home, sorting out the mess. Children miss their friends and tell you how you've ruined their lives. Dog runs away, neighbor comes over to inform the moving van is parked too near to their driveway and you can't use your debit card from the new bank. Welcome to relocation.

As a reluctant relocation expert she's developed a passion to help newcomers. For four years she's written a blog about moving and adjusting to a new community. Her forty-day devotional book from real life helps women cope with finding new friends, adjusting to a new neighborhood, and home. She shares how a move may be a call on one's life to be a light in a new community. It makes an excellent for anyone in the military, newcomers in your church or anyone looking for community.

For more about Carol, visit www.ChangingZipCodes.com


Star Johnson is the director and co-writer of DC Women's Theatre Group's Lost Letters: From the Frontline to the Homefront. She has worked on several DCWTG productions, including Burning Her Name, The Vagina Monologues and the original installment of Lost Letters in 2011.

The inspiration for this piece started out as a desire to bring much needed light to an area that greatly affects women but does not have much focus in a large forum. In order to clearly illustrate the conflicts and issues that women face, the writers decided to focus on female veterans in particular. To show the highs and lows of these experiences, many different situations are presented in the play where women would deal with some sort of inner turmoil or physical conflict.

With its focus on the military, this production highlights the struggles, hopes, and unique journeys of female veterans and their families as they recount their experiences in the armed forces. Throughout the play, we take the time to meet these remarkable characters, sharing in their good and bad experiences on the frontline and back on the homefront as they are forced to face situations they never expected.

Star is a graduate of The George Washington University and currently works for an affordable housing association in Washington, DC.

Keep in touch withStar and DCWTG at dcwtg.tumblr.com.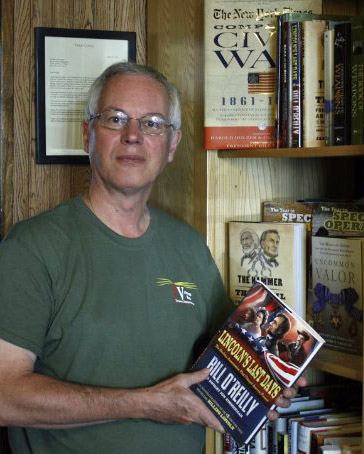 Dwight Jon Zimmerman is a bestselling and award-winning author, radio show host, producer, and president of the Military Writers Society of America and a member of the Western Writers of America. His most recent publication, Lincoln's Last Days, co-authored with Bill O'Reilly, is a young adult adaptation of O'Reilly's bestselling Killing Lincoln continues as a #1 NY Times bestseller.

Zimmerman is a host of the Veterans Radio program "At Ease." The program airs Saturday mornings at 9 a.m. Eastern time and can be listened to on the Internet at www.veteransradio.net.

We look forward to Dwight's visits with us on Military Mom Talk Radio in 2013 as he presents a series to inspire and encourage all whose stories have yet to be told.

For more information about the Military Writers' Society of America, visit www.mwsadispatches.com
Return to the Military Mom Talk Radio Podcast Page