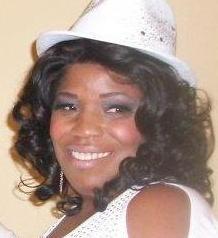 Marcella Stretch is the founder of Parents of Deployed Service Members Facebook Support Group also known as PODS. She is a military mom of 2 Veterans and has experienced the deployment of one son in 2009-2010 to Iraq. As things stand now, she expects to experience another deployment next year to Afghanistan with her other son.
PODS provides support to other Parents going thru the uncertainty of deployment by sharing information that would make their experience a little smoother. The group is comprised of military parents of deployed service members dealing with first, second or even third deployments. This group was created on Facebook September 26, 2009 and has grown to over 1,500 members.
This group is open to all parents, grandparents, god-parents, step-parents, mothers/fathers-in-law, and surrogate parents of deployed service-members of ALL branches of service.
They not only support our troops by sending them care packages and birthday cards, they are also a strong support to each other.
For more information, search Parents of Deployed Service Members on Facebook.
Stephen Boyd served on active duty in the US Army from 1967 to 1970. He served in Korea in 1968 and Viet Nam from 1969 to 1970. He has numerous awards and decorations for his military service.
Steve received his Associates degree in Biology , recently returned to receive his Bachelor of Science degree in 2007 and currently is finalizing his PMP certification. You're never too old for education, he says.
His new experience dealing with the VA came about because of a layoff in 2010. Being without medical coverage, Steve's wife prompted him into investigating the benefits the VA could offer. What a pleasant surprise he had in discovering a wealth of support at the Manchester, NH VA facility.
He will be featured on Military Mom Talk Radio periodically to discuss veteran resources and VA benefits.
Angela Rehak, MS. Ed is an Instructor at the United States Military Academy and teaches in the Center for Enhanced Performance and has taught for the Department of Behavioral Science and Leadership. She holds an advanced degree in Psychology (CSUSM) and Educational Leadership (Troy State), as well as a New Jersey, Principal certification K-12. At the academy Angela has created innovative classes in instruction in General Psychology applicable to military families by using scientific theories and principles taught at West Point.
Currently she is using those theories to develop future leaders for admission to the prestigious West Point.
She works collaboratively with other United States Military Academy departments and the Department of the Army, US Army Community and Family Support Center, US Army General Library, DODEA, and Family Readiness Groups and Support Services in all branches of the military to address the specific challenges children experience when a parent deploys or transitions in support of the GWOT.
Prior to her position at the military academy, Angela served as a Faculty member and an Academic Advisor at Ocean County College. Ms. Rehak bridged the gap between the civilian community and the military by incorporating her experiences as a dependent and an educator into classes in general psychology and education to include classes that dealt the "exceptional child" as well as those with "special needs." She has also taught at the Department of Defense Schools in Okinawa, Japan working closely with locals and Japanese nationals, served as the Director of Private Industry Council, and the Tech Prep Consortium in Ocean County, New Jersey.
Angela has written two children's books, 'Uncle Sam's Kids in When Duty Calls' and 'Uncle Sam's Kids in Moving Again Mom' which have been featured in military publications as well as national and local networks to include a recommendation by Former First Lady Laura Bush, on Meet The Press. At the Senior Leaders Forum in Bad Kissingen, Germany Ms. Rehak presented "Resilience in Children and How to Build it into Units."At the APA DIV 21, Division 19 and HFEA Angela was a Chairman at the Annual Symposium on Applied Experimental Research for the panel " Distributed Cognition Teams, Technology, Family and the Individual: Soldier Deployment Issues: Diverse Perspectives." Ms. Rehak has also presented" Teaching Emotional Resilience" at the 31st Annual National Institute on Teaching, and the Psychological Stages of Deployment at the Pryluck Distinguished Lecture series Recently 'Uncle Sam's Kids Moving Again Mom' has been featured on the First Lady of the Marine Corp's Recommended Reading List.
She resides on campus at West Point during the week and down the Jersey Shore on weekends. For more information about Angela's books, visit www.booksformilitarykids.com.
Military Mom Talk Radio is co-hosted by Sandra Beck and Robin Boyd, hosted by Toginet Radio and powered by Motherhood Incorporated. Military Mom Talk Radio supports and helps bring information to the families, moms and wives of the Army, Navy, Air Force, Marines and Coast Guard and is dedicated to serving our friends and family in the Armed Service. We are proud supporters and members of the Military Writers Society of America as well as proud supporters of Operation Gratitude, Tragedy Assistance Program for Survivors (TAPS), Shining Service Worldwide, Fisher House and the Girl Scouts of the USA and Boy Scouts of America.
Return to the Military Mom Talk Radio Podcast Page