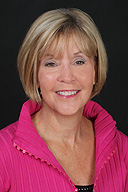 Blythe Lipman, author, publisher, teacher, caregiver, consultant, keynote, blogger and baby and toddler expert, is the owner and CEO of Baby Instructions in Scottsdale, Arizona. Blythe has 25+ years of experience in the field and cared for over 1000 babies. She has helped new and expectant parents gain the confidence they need to enjoy and care for their little miracles. There are hundreds of "tips and tricks" to get baby to do what you want - tips you've never thought of in Blythe's book, "More Help! My Baby Came Without Instructions!" - a collection of the be st and easiest tips ever! The book is designed for your "Help!" emergencies. It's fast and easy!
Blythe is also host of Baby and Toddler Instructions on Toginet.com, every Wednesday at 11 a.m. eastern.
Visit www.babyinstructions.com for more info.
Marcia Gates was an Army nurse and prisoner of war during World War II. As an "Angel of Bataan," she spent three years in a Japanese internment camp in the Philippines. This is her award-winning story, told through her own words and the newspaper clippings, photos and letters collected by her mother. Author Melissa Bowersock is the niece of Marcia Gates.
Melissa Bowersock is an eclectic writer who turns her hand to any kind of story that moves her, be it contemporary, western, fantasy, romance, action/adventure, biography, satire or spiritual. To date she has published 9 novels and 1 biography. She thrives in the Sonoran desert of Southern Arizona with her husband and an Airedale terrier. She is also a certified hypnotherapist.
Learn more about Melissa and Marcia Gates at www.newmoonrising.net.
Military Mom Talk Radio is co-hosted by Sandra Beck and Robin Boyd, hosted by Toginet Radio and powered by Motherhood Incorporated. Military Mom Talk Radio supports and helps bring information to the families, moms and wives of the Army, Navy, Air Force, Marines and Coast Guard and is dedicated to serving our friends and family in the Armed Service. We are proud supporters and members of the Military Writers Society of America as well as proud supporters of Operation Gratitude, Tragedy Assistance Program for Survivors (TAPS), Shining Service Worldwide, Fisher House and the Girl Scouts of the USA and Boy Scouts of America.
Return to the Military Mom Talk Radio Podcast Page