Military Mom Talk Radio welcomes author Janet Rebhan, Brenda Garth of Semper Fi Sisters, and Danny Dubose of Visalus, April 1, 2013 at 2 pm eastern, 5 pm pacific.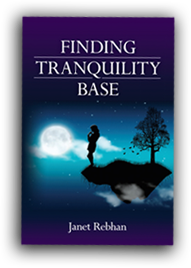 Janet Rebhan was born and raised in a west Texas oil and military town, where she also volunteered one summer at the local Veterans Administration hospital. When she was sixteen, her family moved to Los Angeles, where she studied creative writing at UCLA and Moorpark College. She currently resides in Agoura Hills, California. Finding Tranquility Base is her first novel.
You can learn more about Janet Rebhan at www.janetrebhan.com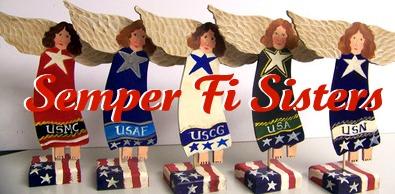 BrendaGarth is President and Co-Founder of Semper Fi Sisters, a non-profit organization serving women who stand beside and behind our men and women in the uniforms that serve our nation. Brenda is also President of Forgotten Coast Warrior Weekend, a non-profit honoring combat injured war heroes annually in Gulf County. Both are 100% volunteer based organizations.

An always faithful sisterhood, open to women who have a family member who has served or is serving in ALL BRANCHES of the U. S. Armed Forces. We offer support to each other and military family members as well as to individuals that are active duty or having served or are now a veteran. Our goal is to promote and provide moral support, assistance and empowerment by promoting communication, exchange of information and resources to help one another and individual military members and veterans.

Annually each October we host a Semper Fi Sisters Beach Blast in Gulf Country, FL for our female members. We offer seminars that are educational in nature and support materials. Registration & donations are made by attendees and we receive public donations for shipping the "boxes of love from the home front" care/comfort packages plus purchasing items not received as a contribution to this program. In 2009 our first year, we shipped 36 boxes, in 2010 we packed over 300 boxes & 2011 over 700 and expect to exceed over 1000 boxes this year (Oct 17-21, 2012).

For more information visit www.semperfisisters.com



Shelly Sellers and Danny Dubose represent Body by Vi current 90 days Challenge. This program promotes:

Life: A community, building quality relationships and creating memorable experiences.
Health: A platform, combining the right products, programs and support for lasting personal transformation.
Prosperity: A path, delivering freedom and financial independence through the value we bring to others, while doing our part to give back.

Robin Body and Sandra Beck have not been paid to promote this program, nor have they received any incentives for this segment. Military Mom Talk Radio brings this program to the public for informational purposes only.
Military Mom Talk Radio is co-hosted by Sandra Beck and Robin Boyd, hosted by Toginet Radio and powered by Motherhood Incorporated. Military Mom Talk Radio supports and helps bring information to the families, moms and wives of the Army, Navy, Air Force, Marines and Coast Guard and is dedicated to serving our friends and family in the Armed Service. We are proud supporters and members of the Military Writers Society of America as well as proud supporters of Operation Gratitude, Tragedy Assistance Program for Survivors (TAPS), Shining Service Worldwide, Fisher House and the Girl Scouts of the USA and Boy Scouts of America.
Return to the Military Mom Talk Radio Podcast Page