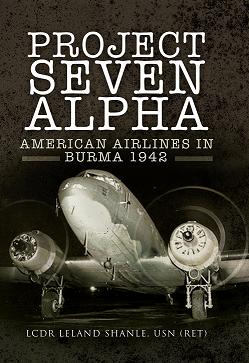 An accomplished writer in both fiction and non-fiction; nominated by the MWSA for Historical Fiction 2012, Leland Shanle has also written screenplays for major motion pictures as well as television. He is a member of The Society of Authors in the United Kingdom and the Military Writers Association in the United States.

Project Seven Alpha, is his first novel in a Trilogy set in WWII. Vengeance at Midway and Guadalcanal is the second. End Game in the Pacific, the third, is scheduled for release in late 2012. Leland has also been an aviation/military technical adviser on 5 major motion pictures (Pearl Harbor, Behind Enemy Lines, xXx, The Day After Tomorrow and Stealth). His production company, Broken Wing LLC, is featured in an intense documentary for Discovery (Plane Crash).

A rare author that has actually lived the passion he writes about; Leland is a retired Naval Aviator and Test Pilot who continues to fly with American Airlines and as an active Test Pilot. He also flies for fun with his 4 kids, in his 1967 Beech-Craft Musketeer.

Leland was born and raised in St. Louis Missouri. He attended Chaminade College Prep Class of 1977. After High School he joined Naval ROTC at the University of Missouri, Columbia. Upon graduation in December of 1981, he was commissioned an Ensign in the United States Navy. A month later he married Laura L Cantrell and they set out on their Navy adventure together.

For more information visit www.project7alpha.com.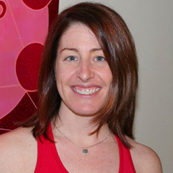 There & Back Again is a non-profit reintegration program offered at no cost to veterans of all branches of the U.S. Armed Forces. Because of their combat service abroad, many veterans return home with a myriad of complex emotional issues, including Post-Traumatic Stress Disorder (PTSD). TABA offers a structured program of yoga, meditation and alternative approaches to healing the whole body to help veterans transition back to their lives stateside.

Our objective is teach veterans how to use breath awareness, meditation and yoga to manage their symptoms of PTSD, to improve their relationships with loved ones, to begin to fully participate in their lives, and to give back to their fellow veterans through TABA's Train the Trainer program. TABA is comprised of respected professionals who are dedicated to the healing of our military men and women, and our program is based on both the latest research on the benefits of alternative therapies and staff and advisory board members' personal successes managing symptoms of PTSD. For more information, visit www.thereandback-again.org.

Executive Director Sue Lynch is an attorney and an officer in the Judge Advocate General Corp in the US Army Reserve. A veteran herself having served in the Gulf War and in Kosovo, Sue found practicing yoga to be instrumental in recovering from PTSD, became a certified yoga instructor and has since opened her own yoga practice in Charlestown, MA where she also offers Train The Trainer programs for There And Back Again. Based on her personal experience, Sue is passionate about offering a comprehensive approach to healing to her fellow veterans now, not 10 years from now, so that they too can find relief. Sue works with the Veterans Administration, Vet Centers, Yellow Ribbon Program, Warrior Transition Program and Department of Veteran Services to educate and train staff and veterans on techniques to facilitate self-care. Being in charge of our own healing paves our journey back to ourselves.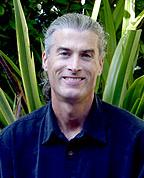 Kelly Bulkeley, Ph.D., is a Visiting Scholar at the Graduate Theological Union in Berkeley, California. He earned a doctorate in Religion and Psychological Studies from the University of Chicago Divinity School, an M.T.S. from Harvard Divinity School, and a B.A. from Stanford University. A former President of the International Association for the Study of Dreams and a Senior Editor of the APA journal Dreaming, he has written and edited several books on dream research. His recent works include Dreaming in the World's Religions: A Comparative History (New York University Press, 2008), American Dreamers: What Dreams Tell Us about the Political Psychology of Conservatives, Liberals, and Everyone Else (Beacon Press, 2008), and Dreaming in the Classroom: Practices, Methods, and Resources in Dream Education (SUNY Press, 2011). He is the director of the Sleep and Dream Database (SDDb), a digital archive and search engine designed to facilitate empirical dream research.

Patricia M. Bulkley, D.Min., is a former Interfaith Spiritual Services Director at Hospice of Marin and teacher in the Pastoral Counseling Program of San Francisco Theological Seminary. She earned her doctorate of ministry from Princeton Theological Seminary. Together with her son Kelly she is co-author of the book "Dreaming Beyond Death: A Guide To Pre-Death Dreams and Visions" (Beacon Press, 2006).
Military Mom Talk Radio is co-hosted by Sandra Beck and Robin Boyd, hosted by Toginet Radio and powered by Motherhood Incorporated. Military Mom Talk Radio supports and helps bring information to the families, moms and wives of the Army, Navy, Air Force, Marines and Coast Guard and is dedicated to serving our friends and family in the Armed Service. We are proud supporters and members of the Military Writers Society of America as well as proud supporters of Operation Gratitude, Tragedy Assistance Program for Survivors (TAPS), Shining Service Worldwide, Fisher House and the Girl Scouts of the USA and Boy Scouts of America.
Return to the Military Mom Talk Radio Podcast Page