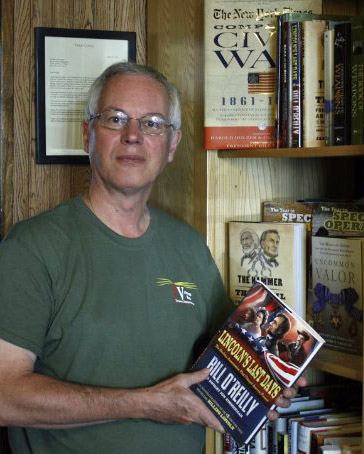 Dwight Jon Zimmerman is a bestselling and award-winning author, radio show host, producer and a member of the Military Writers Society of America and the Western Writers of America.
Zimmerman is the co-author, with Bill O'Reilly, of the bestselling LINCOLN'S LAST DAYS, a young adult adaptation of Bill O'Reilly's bestselling KILLING LINCOLN.
Zimmerman's critically acclaimed graphic biography THE HAMMER AND THE ANVIL, a dual biography of abolitionist Frederick Douglass and Abraham Lincoln was released in July 2012. Zimmerman is a host of the Veterans Radio program "At Ease." The program airs Saturday mornings at 9 a.m. Eastern time and can be listened to on the Internet at www.veteransradio.net. Zimmerman is presently writing a series of articles commemorating the 70th anniversary of World War II for Defense Media Network chronologically recounting events of that conflict. They offer a fascinating mix of history and human interest and can be read for free at Defense Media Network's website: www.defensemedianetwork.com.

Today Dwight talks about the Military Writers Society of America who will be conducting their annual conference in Dayton this year. Dwight also will share more about his ongoing series of WWII 70th anniversary with overlooked, since-forgotten, or unknown aspects of the war and its battles.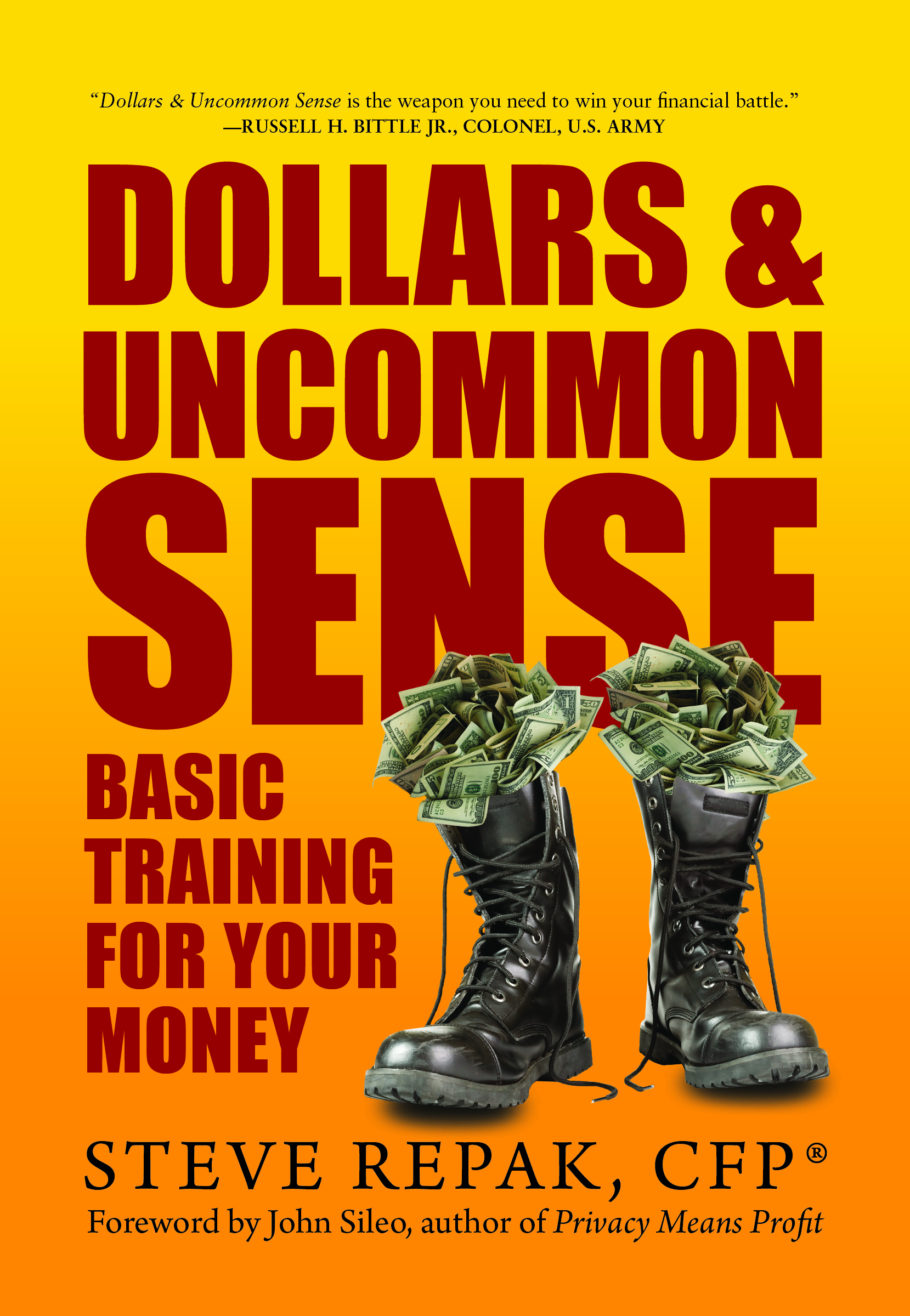 Most people are living paycheck to paycheck and the average credit card holder is $15,799 in debt. If you are like most people you could be one paycheck away from financial disaster. In DOLLARS & UNCOMMON SENSE, Certified Financial PlannerTM and former US Army Sergeant Steve Repak outlines a strategy to change your misguided common sense ideas about money and learn to think like a true builder of wealth. Steve left the service with over $32,000 in credit card debt. Drawing on his 12 years of military experience in the Army he put his own finances through boot camp, getting himself out of debt and turning his finances around. Repak serves as your drill sergeant for your fiscal transformation in this ground breaking new book to show you why and how to use uncommon sense to show you how to develop the same self-discipline that you need to finally change the way you think about money and start growing your own wealth.

Steve Repak, CFP®, is a Professional Speaker, Army veteran, and the author of Dollars & Uncommon Sense: Basic Training For Your Money. Steve was selected the 1995 Fort Bliss, Texas Non Commissioned Officer of the Year and graduated Summa Cum Laude with a Bachelor of Science in Management Communications from Amridge University. Steve has been a frequent guest on Fox and Friends, Fox Business, 700 Club, and CNN Headline News. Steve has been interviewed on NPR, Bloomberg Radio, Market Watch Radio, Wall Street Journal Radio, and many other National and Regional Shows. Steve's work has been featured in Forbes, Investor's Business Daily, BusinessWeek, New York Post, Chicago Tribune, MSN Money, Yahoo Finance & USA Today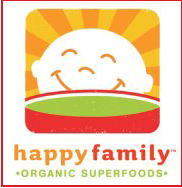 After watching a friend struggle to find healthy food options for her baby (that didn't involve hours of slaving away in the kitchen), founder and CEO Shazi Visram came up with the idea for Happy Family. What began as Happy Baby - a minimally processed frozen, organic alternative to baby food in a jar - has since grown into a comprehensive line of products for the whole family. Today, Happy Family provides organic foods for babies, toddlers, kids, and even adults! It's delicious, convenient and made with a mother's touch for all ages, all stages.

Launched on Mother's Day 2006, and owned and operated by moms, Happy Family is the leading premium organic food brand delivering optimal nutrition for the entire family. Happy Family products are consistently recognized for superior taste and nutrition. In 2011, founder and CEO Shazi Visram earned the title of Ernst & Young's Entrepreneur of the Year for New York. Happy Family has been named as one of the fastest growing organic food companies in the nation by Inc. magazine for two years running, and was named "Rockstar of the New Economy" by Fast Company in 2012. What could be happier than that?
Military Mom Talk Radio is co-hosted by Sandra Beck and Robin Boyd, hosted by Toginet Radio and powered by Motherhood Incorporated. Military Mom Talk Radio supports and helps bring information to the families, moms and wives of the Army, Navy, Air Force, Marines and Coast Guard and is dedicated to serving our friends and family in the Armed Service. We are proud supporters and members of the Military Writers Society of America as well as proud supporters of Operation Gratitude, Tragedy Assistance Program for Survivors (TAPS), Shining Service Worldwide, Fisher House and the Girl Scouts of the USA and Boy Scouts of America.
Return to the Military Mom Talk Radio Podcast Page