Military Mom Talk Radio with Sandra Beck and Robin Boyd welcome Dr. Mary Beth Williams, author of the PTSD Workbook, Life after Trauma: A Workbook for Healing.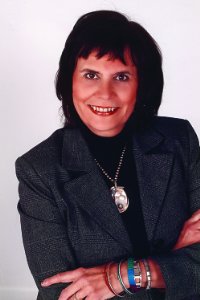 Dr. Mary Beth Williams is in private practice in Warrenton, Virginia. She is an instructor for ICISF and teaches Ethics for Traumatologists. She is also a trained trainer dealing with school crisis. A former school social worker, Dr. Williams developed and managed a crisis team for many years. Dr. Williams has written/co-written/edited numerous books and chapters relating to trauma including K-12 school crisis team (not crisis team alone), The PTSD Workbook (New Harbinger 2002) and Life after Trauma: A Workbook for Healing (Rosenbloom & Williams, 1999, GUilford Press), among others. Dr. Williams also is a forensic practitioner and has worked at all levels of local, state, and federal courts including mitigation in death row cases in Virginia. She has trained both nationally and internationally including Kazakhstan where she was the first American to present trauma-oriented training to various organizations while she was in-country to adopt her daughters. Dr. Williams is also the mental health consultant for the EPA's Peer Support CISM team.
Military Mom Talk Radio is co-hosted by Sandra Beck and Robin Boyd, hosted by Toginet Radio and powered by Motherhood Incorporated. Military Mom Talk Radio supports and helps bring information to the families, moms and wives of the Army, Navy, Air Force, Marines and Coast Guard and is dedicated to serving our friends and family in the Armed Service. We are proud supporters and members of the Military Writers Society of America as well as proud supporters of Operation Gratitude, Tragedy Assistance Program for Survivors (TAPS),Shining Service Worldwide, Fisher House and the Girl Scouts of the USA and Boy Scouts of America.
Return to the Military Mom Talk Radio Podcast Page