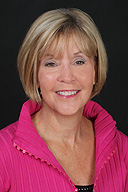 Blythe Lipman, author, publisher, caregiver, consultant, baby and toddler expert, is the owner and CEO of Baby Instructions in Scottsdale, Arizona. Blythe has 25+ years of experience in the field and cared for over 1000 babies. She has helped new and expectant parents gain the confidence they need to enjoy and care for their little miracles.
There are hundreds of "tips and tricks" in Blythe's book, "Help! My Baby Came Without Instructions!" - a collection of the best and easiest tips ever! Now, Blythe has released "Help! My Toddler Came Without Instructions!", giving new parents all the resources they need beyond that first year.
Today Sandra and Robin will talk with Blythe about coping strategies for moms with little ones when they find themselves in single-parent mode while their spouse is deployed. It's a challenge when your partner is away and you have that very busy, demanding baby at home. Blythe has some tips for us all to get through and make the most of this time with your baby.

Blythe is also host of Baby and Toddler Instructions on Toginet.com, every Wednesday at 11 a.m. eastern.

Visit www.babyinstructions.com for more info.
Military Mom Talk Radio is co-hosted by Sandra Beck and Robin Boyd, hosted by Toginet Radio and powered by Motherhood Incorporated. Military Mom Talk Radio supports and helps bring information to the families, moms and wives of the Army, Navy, Air Force, Marines and Coast Guard and is dedicated to serving our friends and family in the Armed Service. We are proud supporters and members of the Military Writers Society of America as well as proud supporters of Operation Gratitude, Tragedy Assistance Program for Survivors (TAPS), Shining Service Worldwide, Fisher House and the Girl Scouts of the USA and Boy Scouts of America.
Return to the Military Mom Talk Radio Podcast Page