<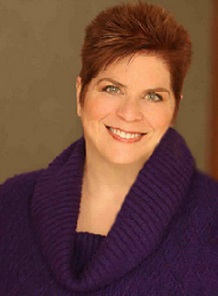 Maryam Webster is is a popular San Francisco, California area inspirational speaker, best selling self-help author, energy psychologist, coach and trainer. She helps people with extreme challenges, and the Experts who help evolve others - coaches, therapists, teachers, medical personnel & entrepreneurs - to "Do the Impossible".
Teaching herself to walk again after being hit by a drunk driver and three years as a paraplegic (with doctors predicting permanent paralysis), PLUS losing over 100 pounds she gained while bedridden, are only two of the many ways Maryam has done the "impossible" in her own life.
She's literally walks her talk and tells it like it is.
Specializing in fast, easy to use methods for change and personal growth, Maryam developes The ETHOS Method for Consciousness and Healing and custom crafts transformational processes for everyone she works with. In private life, Maryam is a yoga enthusiast, comfy shoeist, momcat and nature lover.
Maryam's lively presentations and humorous outlook leave audiences laughing, wanting more and talking about what they learned months down the line. A veteran interviewer herself, Maryam has produced eight telesummits and speaker series on topics in motivation, heart-based marketing, alternative health, spirituality and daily personal evolution.
Listeners leave with immediately-usable tools for personal change, whether the subject is menopausal symptom relief, massive weightloss, recovery from catastrophe, or healing injury, spiritual or social crisis, or any other way your listeners seek to "Do The Impossible".
Women's events especially love Maryam's "Everyday Bliss Stress-Busting Workshop", a highly customizable workshop you can read more about here.
Military Mom Talk Radio is co-hosted by Sandra Beck and Robin Boyd, hosted by Toginet Radio and powered by Motherhood Incorporated. Military Mom Talk Radio supports and helps bring information to the families, moms and wives of the Army, Navy, Air Force, Marines and Coast Guard and is dedicated to serving our friends and family in the Armed Service. We are proud supporters and members of the Military Writers Society of America as well as proud supporters of Operation Gratitude, Tragedy Assistance Program for Survivors (TAPS),Shining Service Worldwide, Fisher House and the Girl Scouts of the USA and Boy Scouts of America.
Return to the Military Mom Talk Radio Podcast Page