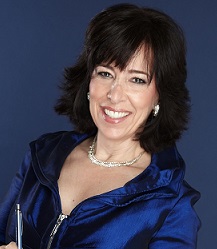 Eldonna Lewis Fernandez is a retired Air Force veteran with 23 years of honorable military service. She is a negotiation and contracts expert with over 30 years of leadership, contracts management and negotiation experience. She has negotiated contracts from $1 to over $100 million both stateside and internationally. She was deployed to the Middle East after 911 and has years of experience in foreign acquisition.
She is a subject matter expert in the Contracting Career Field and has developed and taught courses on Contract Claims, Negotiation and other aspects of Contracting. She was recently featured on Fox Business and has 7 years of extensive experience working for defense contractors in the Aerospace Industry. She holds a Top Secret security clearance and has been a trusted agent of the U.S. Government for 30 years.
Eldonna is the CEO of Dynamic Vision International Inc a training and consulting firm. She specializes in training people how to think like a negotiator by creating win win results and understanding the pitfalls to avoid. She is an international award winning speaker and an award winning author.
Stephanie Katleman, founder of The M.O.M. Method, created a web-based program as a solution to the real-life challenges she faced as a working single-mom. Katleman, already feeling overwhelmed and behind schedule, believed that her helicopter-style of parenting was pushing her over the edge. Family life was reduced to a cycle of micromanaging, nagging and arguing. Determined to find a solution, she created The M.O.M. Method, a time and task management tool designed to teach kids how to manage their own responsibilities, activities and time.
Researchers have linked strong time management skills in kids with success later in life, including both college and career. While knowing how to effectively manage one's time is a critical life skill, it's not something children are born with. It must be taught in a conscious and deliberate way and reinforced through daily repetition to form good habits. The M.O.M. Method provides the structure and tools to do just that, so that kids start to understand exactly how much time routine tasks take so they can learn to plan accordingly. This allows everything-from getting ready for school to completing homework and chores-to go much more smoothly for the whole family.
Military Mom Talk Radio is co-hosted by Sandra Beck and Robin Boyd, hosted by Toginet Radio and powered by Motherhood Incorporated. Military Mom Talk Radio supports and helps bring information to the families, moms and wives of the Army, Navy, Air Force, Marines and Coast Guard and is dedicated to serving our friends and family in the Armed Service. We are proud supporters and members of the Military Writers Society of America as well as proud supporters of Operation Gratitude, Tragedy Assistance Program for Survivors (TAPS), Shining Service Worldwide, Fisher House and the Girl Scouts of the USA and Boy Scouts of America.
Return to the Military Mom Talk Radio Podcast Page