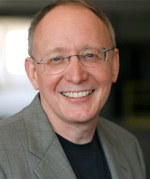 Dr. Joe Gallenberger is a clinical psychologist with over 30 years experience as a therapist and a great interest in the universal principles of manifestation. In 1995, he began exploring psychokinesis, the ability to influence matter through non-physical means. He has achieved statistically powerful results in university laboratories and, after advancing his methods over years of study, began to teach this skill to groups that share his passion and interest in the fundamentals of manifestation.

Dr. Gallenberger offers a variety of programs designed to expand consciousness through delight. His SyncCreation® home study course, SyncCreation® Manifestation Workshops, and Las Vegas Adventure Workshops help take participants into fascinating states of power and intuition. His students achieve strong altered states of consciousness and energy, resulting in dramatic physical and psychological healing, strong influence over dice and slot machines, and many beautiful manifestations in participant's lives at home.

For more information about his programs and publications, visit synccreation.com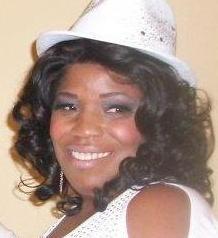 Marcella Stretch is the founder of Parents of Deployed Service Members Facebook Support Group also known as PODS. She is a military mom of 2 Veterans. Her inspiration as mentor and networking advocate has supported many military families for over 5 years.

PODS provides support to other parents going thru the uncertainty of deployment by sharing information that would make their experience a little smoother. The group is comprised of military parents of deployed service members dealing with first, second or even third deployments.

PODS is open to all parents, grandparents, god-parents, step-parents, mothers/fathers-in-law, and surrogate parents of deployed service-members of ALL branches of service. They not only support our troops by sending them care packages and birthday cards, they are also a strong support to each other.

For more information, search Parents of Deployed Service Members on Facebook.
Military Mom Talk Radio is co-hosted by Sandra Beck and Robin Boyd, hosted by Toginet Radio and powered by Motherhood Incorporated. Military Mom Talk Radio supports and helps bring information to the families, moms and wives of the Army, Navy, Air Force, Marines and Coast Guard and is dedicated to serving our friends and family in the Armed Service. We are proud supporters and members of the Military Writers Society of America as well as proud supporters of Operation Gratitude, Tragedy Assistance Program for Survivors (TAPS), Shining Service Worldwide, Fisher House and the Girl Scouts of the USA and Boy Scouts of America.
Return to the Military Mom Talk Radio Podcast Page