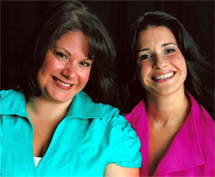 NYC Prosecutors-turned-entrepreneurs, Elura Nanos and Michele Sileo (both JDs, New York Law School), brought their vibrant personalities and quick wit from the courtroom to the classroom. These former study partners ditched the practice of law and united to become the founders and managing partners of Lawyer Up, a full-spectrum educational company for law students.
The two straight-talking lawyers specialize in breaking down tough legal concepts into tasty, bit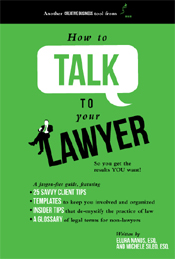 e-sized pieces, without all the jargon.

Now in its ninth year, Lawyer Up has expanded to bring its unique brand of edutainment to business owners, as the vivacious duo share insider's tips on wrangling lawyers and lowering legal bills. Their new book, How to Talk to Your Lawyer, is a straight-talking guide to minimizing legal bills and maximizing your own power. Imagine talking to your lawyer and getting the results that YOU want! Learn how on today's show!
Return to the Million Dollar Mindset Podcast Page